Archive for October, 2018
TAX FREE INCOME
Tax free income opportunities with Western Asset Management's veteran muni manager Robert Amodeo.


WEALTHTRACK Episode #1520; Originally Broadcast on November 02, 2018
Explore This Episode
We have compiled additional information and content related to this episode.
ROBERT AMODEO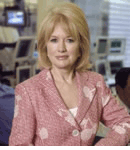 Newsletter available soon.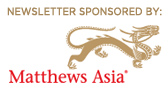 CONSIDER ADDING A SHORT MATURITY MUNICIPAL BOND FUND TO YOUR PORTFOLIO
Short term muni fund attributes:

Less sensitive to rising interest rates

Flexibility to reinvest as rates rise
No Bookshelf titles this week.

RISING RATE APPRECIATION
Buy Floating Rate Municipal Bonds

Interest rates rise and fall with market rates
Prices can appreciate when market rates rise
longer maturities: 5-30 years
No stock mentions in this episode.
This transcript will be available soon. More information regarding
WEALTHTRACK
transcripts can be found
here
Robert Amodeo from the
WEALTHTRACK
archives:
If the archive episodes do not appear here, please turn off, or whitelist this site, in your ad blocker extension.
LEADERSHIP PRINCIPLES
Veteran municipal bond manager and Western Asset Management's Municipals team leader Robert Amodeo reads 2-3 hours a day to hone his knowledge and leadership skills. He shares two of his favorite recent books.

Principles: Life and Work
The Wisdom of Psychopaths: What Saints, Spies, and Serial Killers Can Teach Us About Success