China outlook: An exclusive interview with Asia mutual fund pioneer Mark Headley on China's potentially world-changing political and economic transformation.

WEALTHTRACK Episode #1519; Originally Broadcast on October 26, 2018
Listen to the audio only version here:

Explore This Episode
We have compiled additional information and content related to this episode.
[tabcontent]
[tab]
MARK HEADLEY
[/tab]
[tab]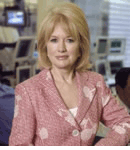 As if the market pullbacks were not enough – we hit year-to-date negative territory for the Dow and negative 10% (correction territory) for the Nasdaq – two headlines really caught my attention: "Global Growth Concerns" and "Tone Change", the titles of two reports from Ed Hyman, founder and head of Evercore ISI, the Street's long-reigning number one economist. As his team explained, the tone change was that "…a number of tailwinds have shifted to headwinds"  in the U.S.,  including a now strengthening dollar, a slowdown in consumer net worth held back by falling stock prices and slowing home prices, rising interest rates and rising oil prices.
As a result, ISI is trimming its 2019 real GDP forecast from 2.5% to 2.25%.
It's keeping its 2018 at 3.5%. Despite the change, Hyman and team still believe a U.S. recession is several years off.
The "Global Growth Concerns" are just that. ISI's long-running, proprietary company surveys for U.S., European and Chinese sales have rolled over in the three regions, although much less so in the U.S.
Our focus this week is on changes in China, which is basically pulling out all stops to keep its economy growing.
Long before President Trump was even considered to be a candidate for office a new leader in China announced plans to challenge the Western-led world order and establish China as the competing economic force.
In 2013 president Xi Jinping (using The Economist's spelling-no hyphen) announced that China's historic silk road, established more than 2000 years ago, would be recreated as the Belt and Road Initiative linking Asia, Africa, the Middle East, and Europe. The project has been described as the most ambitious and expensive foreign policy and infrastructure project the world has ever known.
By China's accounting, the trillion dollar plan will eventually connect 65% of the world's population, accounting for 30% of global GDP. So far nearly 70 countries have signed on.
Then in 2015 China announced its "Made in China 2025" plan, a list of ten priority industries it intends to finance and develop to control 70% or more of domestic consumption by 2025 and become the world's leader in their research and development. The sectors include telecommunications, aerospace, semiconductors, autos and robotics.
In 2017 President Trump came into office with his America First campaign with an objective to push back and reassert America's dominance in many of those same industries.
Fast forward to today, with a couple of hundred billion dollars-worth of tariffs being implemented or threatened and we have a trade war.
How has the market reacted? Long before the recent market correction, the U.S. stock market was going up and the Chinese market was falling.
This week's guest believes the trade conflicts between the two countries are creating opportunities for investments in China.
He is a pioneering investor in Asian markets, including China and he is sharing his views exclusively on WEALTHTRACK.
He is Mark Headley, Chairman of the Board of Matthews Asia.  Prior to retiring from the firm in 2016, he had been CEO, Chief Investment Officer, and portfolio manager since 1996, joining six months after the firm's launch.
Among his many duties was 17 years as lead portfolio manager of the firm's flagship Pacific Tiger fund, and portfolio manager with Matthews Korea, Japan, India, and China funds.
The oldest and largest China fund is Matthews China which has delivered average annualized returns of nearly 10% since its inception 20 plus years ago, handily beating its benchmark.
In a wide-ranging conversation, we discussed why he thinks U.S. trade policy with China is "nuts" and why he is deeply concerned about Mr. Xi's Mao-esque consolidation of power domestically and aggressive foreign policy.
Headley will also share his personal investment strategy and "One Investment" idea.  And I will have some thoughts on investing in China in my Action Point.
Now that Headley has retired from Matthews and become an independent director what's his plan? He will discuss the next chapter in our EXTRA web exclusive on wealthtrack.com.
Plus a reminder that if you would like to take WEALTHTRACK with you on your commute or travels, you can now find the WEALTHTRACKpodcast on TuneIn, Stitcher, and SoundCloud, as well as iTunes. Find out more on the WEALTHTRACK Podcast page.
Thank you for watching.  Have a great weekend and make the week ahead a profitable and productive one.
Best regards,
Consuelo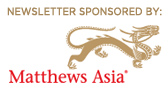 [/tab]
[tab]

HAVE SOME INVESTMENT EXPOSURE IN CHINA
Morningstar Analyst Favorites:
Matthews China (MCHFX)
Matthews China Dividend (MCDFX)
SPDR S&P China ETF (GXC)
[/tab]
[tab]
No Bookshelf titles this week.
[/tab]
[tab]

DEDICATED CHINA FUND
China ETF or actively-managed fund
Start with one percent
Build a three-five percent position
Core part of any long-term portfolio
[/tab]
[tab]
Alibaba Group Holding Ltd ADR (BABA)[/tab]
[tab]
This transcript is available here. More information regarding WEALTHTRACK transcripts can be found here
[/tab]
[tab]Mark Headley from the WEALTHTRACK Archieves:

If the archive episodes do not appear here, please turn off, or whitelist this site, in your ad blocker extension.
[/tab]
[tab]
NEXT CHAPTER
Transitioning from active firm and portfolio management duties to Chairman of the Board is presenting a new set of challenges and opportunities to Mark Headley. He discusses the next chapter.

[/tab]
[/tabcontent] [/tabs]