Why interest rates still matter with influential financial journalist and historian James Grant.
WEALTHTRACK Episode #1518; Originally Broadcast on October 19, 2018
Listen to the audio only version here:


Explore This Episode
We have compiled additional information and content related to this episode.
[tabcontent]
[tab]
JAMES GRANT
[/tab]
[tab]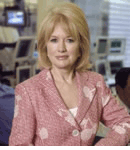 Newsletter available soon.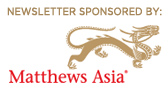 [/tab]
[tab]

CASE FOR GOLD
– Underperformed other assets
Off 35% from 2011 high of $1900/ounce

– Inflation hedge as inflation rises

– Non-correlated to the stock market
GOLD ETFs
iShares Gold Trust (IAU)
SPDR Gold Shares (GLD)
[/tab]
[tab]

The Forgotten Depression: 1921: The Crash That Cured Itself

[/tab]
[tab]

FUTURE LIQUIDITY
Own some gold bullion
– Provides liquidity for bargain hunting
[/tab]
[tab]
No stock mentions in this episode.[/tab]
[tab]
This transcript is available here. More information regarding WEALTHTRACK transcripts can be found here
[/tab]
[tab]James Grant from the WEALTHTRACK Archhives:

If the archive episodes do not appear here, please turn off, or whitelist this site, in your ad blocker extension.
[/tab]
[tab]
BAGEHOT: LASTING INFLUENCE
James Grant, the author of several books including biographies of Bernard Baruch and John Adams just finished one on Walter Bagehot, one of the most influential journalists of the Victorian era. Bagehot, editor of The Economist was himself an economist and expert on central banks. He became famous for his Bagehot's rule which has been summarized as calling for central banks in times of financial crisis to: "lend without limit, to solvent firms, against good collateral, at 'high rates'."  Grant's "The Life of Walter Bagehot" will be published next year.
[/tab]
[/tabcontent] [/tabs]