Tag: episode_1420
GLOBAL FLEXIBILITY
Great investor Dennis Stattman recently retired from running the award-winning BlackRock Global Allocation Fund after launching it nearly 30 years ago. He'll share his investment lessons learned and how to apply them now.


WEALTHTRACK Episode #1420; Originally Broadcast on November 03, 2017
Explore This Episode
We have compiled additional information and content related to this episode.
DENNIS STATTMAN
Co-Founder and Lead Portfolio Manager (Retired),
BlackRock Global Allocation Fund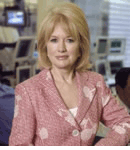 Newsletter available soon.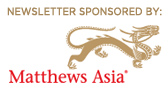 DON'T THROW OUT THE BABY WITH THE BATHWATER,
IN THIS CASE MORNINGSTAR'S WIDELY USED FIVE- STAR RATING SYSTEM FOR MUTUAL FUNDS.

No Bookshelf titles this week.

STATTMAN: DIVERSIFIED GLOBAL PORTFOLIO
Japanese equities: still a good opportunity
Emerging market equities: reasonably priced growth
No stock mentions in this episode.
This transcript will be available soon. More information regarding
WEALTHTRACK
transcripts can be found
here
Dennis Stattman from the
WEALTHTRACK
archives:
If the archive episodes do not appear here, please turn off, or whitelist this site, in your ad blocker extension.
THE RIGHT TIME
Nearly three decades after co-founding and running the multi-billion dollar BlackRock Global Allocation Fund Dennis Stattman got his team in place and retired, with no regrets.