Great investor Dennis Stattman recently retired from running the award-winning BlackRock Global Allocation Fund after launching it nearly 30 years ago. He'll share his investment lessons learned and how to apply them now.

WEALTHTRACK Episode #1420; Originally Broadcast on November 03, 2017

Listen to the audio only version here:


Explore This Episode
We have compiled additional information and content related to this episode.
[tabcontent]
[tab]
DENNIS STATTMAN
Co-Founder and Lead Portfolio Manager (Retired),
BlackRock Global Allocation Fund
[/tab]
[tab]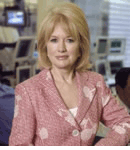 Thirty years ago, investing globally was not a mainstream Wall Street pursuit. Most American institutional and individual investors were content to search for opportunities in the U.S., by far the world's largest economy with the biggest and most liquid markets.
That's when this week's great investor guest and a business school classmate and friend decided to launch not only a global fund but a global allocation fund that would invest in a wide range of assets including but not limited to stocks, bonds, cash and currencies with a great deal of flexibility about how much to allocate to each. It was an unusual approach which turned into a highly successful and widely emulated product.
This week's guest is Dennis Stattman, who until August of 2017 was the Senior Portfolio Manager of Blackrock Global Allocation Fund, which he co-founded at Merrill Lynch in 1989, and for most of the last 20 years was its lead portfolio manager. Since its inception this flexible global multi-asset fund has delivered annualized total returns of nearly 10% beating global stock market returns with one-third less volatility. Under Stattman's leadership it also earned a Gold Analyst Rating from Morningstar for its best of breed strategy, management team, stewardship and culture.
Its value oriented, risk averse, eclectic, global approach also resonated with investors. Assets under management topped $80 billion at one point. We asked Stattman to take us back nearly 30 years.  What's changed and lessons learned.
If you miss the show on television you can always watch it on our website at your convenience.  We also have anEXTRA interview with Stattman about life after retirement. It will be available exclusively on our website.
If you would like to take WEALTHTRACK with you on your commute or travels, you can now find the WEALTHTRACK podcast on TuneIn, Stitcher, and SoundCloud, as well as iTunes. Find out more on the WEALTHTRACK Podcast page.
Have a great weekend and make the week ahead a profitable and a productive one.
Best Regards,
Consuelo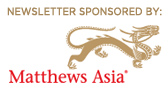 [/tab]
[tab]

DON'T THROW OUT THE BABY WITH THE BATHWATER,
IN THIS CASE MORNINGSTAR'S WIDELY USED FIVE- STAR RATING SYSTEM FOR MUTUAL FUNDS.
[/tab]
[tab]
No Bookshelf titles this week.
[/tab]
[tab]

STATTMAN: DIVERSIFIED GLOBAL PORTFOLIO
Japanese equities: still a good opportunity
Emerging market equities: reasonably priced growth
[/tab]
[tab]
No stock mentions in this episode.[/tab]
[tab]
This transcript will be available soon. More information regarding WEALTHTRACK transcripts can be found here
[/tab]
[tab]Dennis Stattman from the WEALTHTRACK archives:

If the archive episodes do not appear here, please turn off, or whitelist this site, in your ad blocker extension.
[/tab]
[tab]
THE RIGHT TIME
Nearly three decades after co-founding and running the multi-billion dollar BlackRock Global Allocation Fund Dennis Stattman got his team in place and retired, with no regrets.
[/tab]
[/tabcontent] [/tabs]