Tom Petrie
FOSSIL FUEL PRESSURE
Political & economic pressures on oil & gas stocks. Industry veteran Tom Petrie's reality100 check


WEALTHTRACK Episode #1617; Originally Broadcast on October 25, 2019
Explore This Episode
We have compiled additional information and content related to this episode.
TOM PETRIE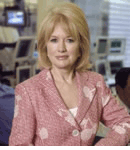 If you were to follow legendary investor Sir John Templeton's advice to buy where there is maximum pessimism it might lead you to energy stocks. The energy sector has lagged the S&P 500 since 2016 and has been one of the worst if not the worst performing industry sectors over the last year.
The fossil fuel industry has been hit with an almost perfect storm of headwinds:  
 – Environmental opposition, leading to widening efforts to convert from the higher carbon emission fuels, especially coal, the worst polluter and also oil into much cleaner-burning natural gas and zero-emission renewables such as wind and solar.
 – Widespread adoption of energy conservation measures by individuals, businesses, and governments around the world. 
 – Growing political opposition with various so-called green deals being discussed in the lead up to the 2020 presidential election and being adopted in various forms in some European countries. 
 – Increasing supplies, largely in U.S. natural gas due to the technological advances of fracking. 
  – Rising production of alternative energy sources. Nuclear remains a key component and is projected to be in the future, but wind and solar are growing rapidly from a much smaller base. 
An ongoing headwind – instability among major petroleum producers outside of the U.S. Iran's asserted bombing of Saudi Arabia's oil facilities, economic sanctions against Iran, Iraq and Libya's fragile nation-states, and Venezuela's dissolution into a failed state are just a few examples of the challenges besetting some of the world's largest oil and gas producers.
The ongoing trade wars between the U.S. and China have also started to take their toll on global economic growth, increasing the downward pressure on demand for fuel.   
What's the outlook for traditional energy producers? Are they still viable investments or are they on their way to being phased out? 
Joining us to discuss the role fossil fuels continue to play in energy production and the state of the oil and gas industry, in particular, is Tom Petrie, a financial thought leader in the sector and chairman of Petrie Partners a leading investment banking and consulting boutique to the oil and gas industry. Petrie is the author of Following Oil: Four Decades of Cycle-Testing Experiences and What They Foretell about U.S. Energy Independence.   
If you are unable to join us for the show on television, you can watch it on our website over the weekend.  We also have an exclusive EXTRA interview with Petrie who shares his view on the repercussions of the murder of journalist Jamal Kashoggi by Saudi Arabia.  
If you would prefer to take WEALTHTRACK with you on your commute or travels, you can find the WEALTHTRACK podcast on TuneIn, Stitcher and SoundCloud, as well as iTunes and Spotify.  
Thank you for watching. Have a splendid weekend and make the week ahead a profitable and a productive one.
Best regards,
Consuelo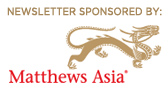 THINK LIKE A CONTRARIAN: CONSIDER ADDING ENERGY EXPOSURE TO YOUR PORTFOLIO
PETRIE'S SUGGESTED ENERGY FOCUS: MIDSTREAM COMPANIES
MOVE OIL & GAS FROM WELLS TO END USERS
PROVIDE INFRASTRUCTURE LIKE PIPELINES, REFINERIES, STORAGE
GENERATE HIGH LEVELS OF CASH FLOW
PAY DIVIDENDS ON STOCKS, OR INCOME THROUGH MASTER LIMITED PARTNERSHIPS
PETRIE'S SUGGESTED ENERGY FOCUS: MEGA OIL AND GAS COMPANIES
HAVE FINANCIAL HEFT TO GROW THROUGH ACQUISITIONS AND INVESTMENT
BIGGEST COMPANIES INCLUDE:
– EXXON MOBIL
– CHEVRON
– ROYAL DUTCH SHELL
– CONOCOPHILLIPS
---
Following Oil: Four Decades of Cycle-Testing Experiences and What They Foretell about U.S. Energy Independence
ENERGY INCOME
Midstream Companies (Including Master Limited Partnerships)
TRANSPORT OIL AND GAS FROM WELLHEAD TO END USER
GENERATE HIGH LEVELS OF CASH
PROVIDE INCOME
COMPETITIVE YIELD
No stock mentions in this episode.
This transcript will be available soon. More information regarding
WEALTHTRACK
transcripts can be found
here
Tom Petrie from the
WEALTHTRACK
Archives:
SAUDI SHOCKER
When Crown Prince Mohamed Bin Salman, widely known as MBS, rose to power in Saudi Arabia in 2017 he was heralded as a corruption fighter and modernizer who would shepherd the conservative Saudi kingdom into the 21st century with reforms including allowing women to drive. His reputation has been sullied since with the arrest of groups of prominent wealthy Saudis for alleged corruption. However, the most shocking deed on his watch was the brutal murder of Saudi journalist, turned dissident Jamal Khashoggi in the Saudi consulate in Turkey. Energy thought leader, Tom Petrie who has been involved in the oil industry for nearly 50 years shared his brief observations on this turn of events.