Energy game changers. Veteran analyst Tom Petrie explains why the U.S. has once again become an energy powerhouse.

WEALTHTRACK Episode #1249; Originally Broadcast on May 27, 2016
Listen to the audio only version here:

Explore This Episode
We have compiled additional information and content related to this episode.
[tabcontent]
[tab]
TOM PETRIE
[/tab]
[tab]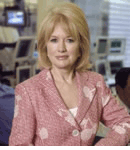 The world is becoming more unstable according to a recent McKinsey Global Survey of top business executives. 
84% of executives "now believe geopolitical instability will have an important or very important impact on global business, up from 61%" from the last poll two years ago. For the first time in its ten year history, geopolitical instability ranks as one of the top trends expected to affect business in the next five years.
Volatile prices of commodities are one of the risks executives mention, but only 21% of their organizations have "taken active steps to address the transformation or repositioning of global energy markets."
They had better get to work. One of the biggest stories in business and the markets in recent years has been the boom and now bust in the price of oil and the energy industry. For those with short memories the dramatic plunge in the price of oil seemed unprecedented. For those with a longer perspective it seemed all too familiar.
This week's guest, Tom Petrie has shared some research that demonstrates the ups and downs, which we'll show you on this week's program. Oil prices fell sharply in reaction to the 9/11 terrorist attacks, to around the $20 a barrel level, only to begin what seemed to be an inexorable rise through the next decade as the Iraq war and other OPEC production constraints collided with a rapid increase in demand. That combination led to a spike in oil prices toward $140 a barrel before the financial crisis, only to reverse and crash when the crisis hit in 2008 and 2009.
As fears of a global meltdown subsided oil once again experienced a sharp recovery. Then world events interceded to take their toll. Concerns about the U.S. and Chinese economies, Middle East turmoil and Russia's intentions in Ukraine sent the price of oil tumbling. Prices fell below $30 a barrel by the beginning of this year. However, just this week both the global benchmark, Brent crude and the U.S. one, West Texas Intermediate traded above $50.
Where is it likely to settle? What will the new price range be, especially considering game changers like the U.S. shale oil revolution and the turbulence and disarray among major oil producers, including Saudi Arabia and other OPEC members? 
We will put those questions to this week's Financial Thought Leader guest. He is Tom Petrie, Chairman of Petrie Partners, a boutique energy-focused investment banking firm.  He has spent nearly half a century in the oil and gas industry as a top rated analyst, investment banker and advisor to energy companies and governments. It's a career he wrote about in his book "Following Oil: Four Decades of Cycle-Testing Experiences and What They Foretell about U.S. Energy Independence" which we have recommended on WealthTrack.
Having seen several booms and busts during his 50 year career in the energy business, I asked Petrie if anything is really different this time around.
If you'd like to see the show before it airs, it is available to our PREMIUM subscribers right now.  We also have an EXTRA interview with Petrie where he shares some insightful thoughts about the electric car and the impact it could have on the fossil fuel industry.
WEALTHTRACK is also available on a YouTube Channel.  So if you are unable to join us for the show on television, you can watch it on our website, WealthTrack.com, or by subscribing to our YouTube Channel.
Have a great weekend and take some time on Memorial Day to reflect on the sacrifice so many have made to keep this great nation safe throughout its history.  Without them we would not be living with "liberty and justice for all." Make the week ahead a profitable and a productive one.
Best Regards,
Consuelo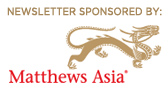 [/tab]
[tab]

LET PROFESSIONALS GUIDE YOUR INVESTMENTS IN THE CYCLICAL ENERGY INDUSTRY
Timing Matters
Wrong point in cycle: Business and stock will be effected
[/tab]
[tab]

[/tab]
[tab]

U.S. ENERGY ADVANTAGE
Own stocks of top 2-3 producers in the
best oil and gas producing basins
in North America
.[/tab]
[tab]No stock mentions in this episode.[/tab]
[tab]This transcript will be available soon. More information regarding WEALTHTRACK transcripts can be found here
[/tab]
[tab] Previous appearance by Tom Petrie from the WEALTHTRACK Archives:

[/tab]
[tab]
ELECTRIC GAME CHANGER?
Energy Thought Leader Tom Petrie is known for looking at the big  picture, including technology innovations and environmental considerations, to figure out the future of the oil and gas industry.  What impact will the electric car have on the fossil fuel industry? His answer might surprise you.

[/tab]
[/tabcontent] [/tabs]