This week on Consuelo Mack WealthTrack three outstanding financial world figures: Bob Doll runs three large cap funds at BlackRock; John Montgomery heads up a family of funds using computer models at Bridgeway Capital; Tom Petrie, Vice Chairman of Bank of America – Merrill Lynch, is a veteran observer of the energy sector.

WEALTHTRACK Episode #515; Originally Broadcast on October 09, 2009
Listen to the audio only version here:
Doll-Montgomery-Petrie
Explore This Episode
We have compiled additional information and content related to this episode.
[tabcontent]
[tab]
BOB DOLL
Vice Chairman, Global Chief Investment Officer for Equities,
BlackRock
JOHN MONTGOMERY
Founder, CEO
Bridgeway Capital Management
TOM PETRIE
Vice Chairman,
Bank of America Merrill Lynch
[/tab]
[tab]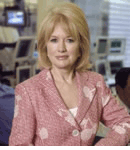 Has the opening shot been fired? Has the great stimulus withdrawal begun?
That is the question heard in financial markets round the world this week as
Australia's central bank became the first of the group of 20 major developed
countries to raise interest rates after more than a year of global
reductions.
The Australian Reserve Bank's explanation that "The risk of serious economic
contraction in Australia now having passed…" raises questions about when
other countries will hike their rates. Likely candidates are commodity-based
economies like Brazil that are recovering swiftly and Asian countries like
South Korea, China and Indonesia, which are leading the world rebound.
Gold has been a beneficiary of the pick up in global activity. This week it
hit a new record, closing at $1,062.70 an ounce today. The precious metal is
up nearly 20% so far this year. Meanwhile oil, which closed at $71.65 a
barrel this afternoon in New York, has appreciated about 60% year-to-date.
According to this week's guest, energy analyst Tom Petrie, the long term
trend for black gold is considerably higher.
And what about stock prices? Third quarter earnings reports are starting.
Alcoa led the pack this week with an unexpected profit for the third
quarter. What's the outlook, especially considering the market's recent
meteoric rise? The S&P 500, which as of today has advanced for four straight
sessions, has rocketed 57% from the March lows.
How soon are global interest rates going to rise? What's the prognosis for
the economy, earnings and oil and where is there money to be made in the
markets? This week on WealthTrack we'll put those questions to our three
market pros.
Bob Doll is the Vice Chairman and Global Chief Investment Officer, Equities,
at BlackRock. Bob is also a respected money manager who runs three
different large-cap funds for BlackRock: Core, Growth and Value.
John Montgomery is the founder and director of Bridgeway Capital Management,
which manages a family of mutual funds using computer models and
quantitative methods. John manages 10 of the 11 funds and has compiled a
top-notch performance record since the firm's launch in 1993.
Tom Petrie is one of the savviest oil and gas analysts and advisors in the
business. Tom's longtime research and investment banking firm Petrie Parkman
was bought a few years ago by Merrill Lynch and he is now a Vice Chairman of
Bank of America Merrill Lynch.
All of our guests will share their "One Investment" recommendation for a
long term diversified portfolio. And in my action point I'll pick up on
some of their suggestions.
Thanks for watching and make the week ahead a profitable and a productive
one.
Best regards,
Consuelo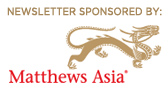 [/tab]
[tab]
No Action Point details available for this episode.
[/tab]
[tab]No Bookshelf titles available for this episode.[/tab]
[tab]No One Investment details available for this episode.[/tab]
[tab]No Stock mention details available for this episode.[/tab]
[tab]PREMIUM subscribers have access to this transcript here.
You can also purchase and download this transcript safely and securely with your credit card or PayPal account for $4.99. You will need the free Adobe Acrobat Reader (Mac/Win) or Preview (Mac) to view and print the transcript.
[/tab]
[tab]
[post-content id=10787 show_title="true" show_date="true" show_excerpt="true" show_image="true" ]

[post-content id=10811 show_title="true" show_date="true" show_excerpt="true" show_image="true" ]

[post-content id=10834 show_title="true" show_date="true" show_excerpt="true" show_image="true" ]

[/tab]
[tab]
No WEB EXTRA available for this episode.
[/tab]
[/tabcontent] [/tabs]