[box type="shadow"]It's the first week of the winter fundraising season for Public Television, so we are revisiting a recent rare and very popular interview from The Motley Fool's Co-Founders David and Tom Gardner. In celebration of the firm's 25th anniversary, they are sharing their core market-beating principles with us. Watch the episode again here.[/box]
NEW THIS WEEK: Canada's legalization of marijuana use is the first major domino to fall as the world accepts a legitimate cannabis industry. History, opportunity, and challenges with David Kretzmann, analyst, and advisor to The Motley Fool's "Marijuana Masters" and "Marijuana Mavericks".

WEALTHTRACK Episode #1523; Originally Broadcast on November 23, 2018
Listen to the audio only version here:

>
---
LEARN MORE: Interested in knowing more about the fledgling cannabis industry? The Motley Fool's David Kretzmann shares some background with us to supplement our EXTRA conversation.
Explore This Episode
---
We have compiled additional information and content related to this episode.
[tabcontainer] [tabtext]Guest Info[/tabtext] [tabtext]Newsletter[/tabtext] [tabtext]One Investment[/tabtext] [tabtext]Stock Mentions[/tabtext] [/tabcontainer]
[tabcontent]
[tab]
DAVID KRETZMANN
Advisor, The Motley Fool's Marijuana Masters
[/tab]
[tab]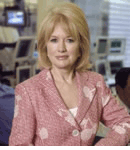 One of the hottest segments in this year's cooling off-market has been the newly emerging category of marijuana stocks. There are only about 100 or so publicly traded cannabis companies so far. Many more are in the pipeline, but they face numerous obstacles ranging from marijuana still being deemed an illegal, Schedule 1 drug by the U.S. government, to being subject to 30 plus separate jurisdictions, rules, and regulations in the states where it is legal in some form, to find a stock exchange that will trade them.
Never in a million years did I think I would be covering marijuana stocks on WEALTHTRACK. But as this week's podcast guest explained to me this is an industry that deserves a look because of changes on several key levels, legal, medical, financial and societal. Much to my surprise, I agree with him.
Our webcast guest is David Kretzmann, an analyst at The Motley Fool who transferred to The Motley Fool Canada earlier this year, before the recreational use of marijuana was being legalized there. It is a development that has accelerated the growth of the cannabis industry there as well as in the U.S.
Kretzmann is now an advisor to two brand new Motley Fool investment services, "Marijuana Mavericks" in Canada and "Marijuana Masters" in the U.S. He will discuss why The Motley Fool decided to devote time and research power to this fledgling industry and why it will eventually make investment sense. I hope you will learn as much as I did from our conversation.
In this two-week winter pledge drive on public television, we are revisiting two of our most popular interviews that happen to be a two-part conversation we had with the The Motley Fool's Co-Founders and brothers, David, and Tom Gardner.
They are among that small coterie of old-fashioned, long-term investors who believe that you buy businesses and not stocks and that this year's market pullback represents opportunity not loss.
Stock picking might be out of favor – but it can still work. This week's WEALTHTRACK guests are living proof that bottom up, company by company research can beat the market, and you can have fun doing it.
David and Tom Gardner launched The Motley Fool with a good friend in a backyard shed in 1993 as a small print newsletter. Fast forward to today and The Motley Fool is a giant, global online investment advisory service with 12 million users a month accessing the fool.com, subscribing to their dozens of newsletters and other investment services, listening to their podcasts or exchanging ideas on hundreds of their community boards. Their Motley Fool Wealth Management service oversees $1.5 billion in assets and they have more than $900 million in their three mutual funds and recently launched ETF.
Their oldest fund, the Motley Fool Global Opportunities Fund is rated 4-star by Morningstar and has handily beaten its market benchmark and world stock category. Since their flagship "Stock Advisor" newsletter was launched in 2002, its stock recommendations, two new ones a month from each brother, have beaten the market by a wide margin.
Older brother David's swing for the fences, growth-oriented list has clocked in a cumulative return of better than 600%, while younger brother Tom's less volatile value picks have delivered a better than 160% gain.  They both maintain it's pretty easy to beat the market once you get the core principles down.
As they celebrate the 25th year anniversary of The Motley Fool, I asked them to share those core investment principles.
If you miss the show on television this week you can always find it on our website . As always, we welcome your feedback.  Click on the Contact Us link on our website, or connect with us on Facebook or Twitter.
If you would prefer to take WEALTHTRACK with you on your commute or travels, you can now find the WEALTHTRACK podcast on TuneIn, Stitcher, and SoundCloud, as well as iTunes. Find out more on the WEALTHTRACK Podcast page.
Have a wonderful Thanksgiving!  We at WEALTHTRACKare so grateful that you are willing to spend your valuable time with us. As always, please make the weekend and week ahead a profitable and a productive one!
Best regards,
Consuelo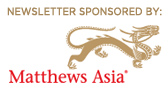 [/tab]
[tab]
Constellation Brands, Inc. (STZ)
[/tab]
[tab]
KushCo Holdings Inc (KSHB) OTC
Namaste Technologies (NXTTF) OTC
MedMen Enterprises Inc (MMNFF) OTC
Canopy Growth Corp. (CGC)
Constellation Brands, Inc. (STZ)
Dixie Brands Inc. – Denver based cannabis edibles company to be listed on Canadian Securities Exchange
[/tab]
[/tabcontent] [/tabs]