Tax-free income opportunities with Western Asset Management's veteran muni manager Robert Amodeo.
WEALTHTRACK Episode #1520; Originally Broadcast on November 02, 2018
Listen to the audio only version here:

Explore This Episode
We have compiled additional information and content related to this episode.
[tabcontent]
[tab]
ROBERT AMODEO
[/tab]
[tab]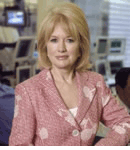 We live in an era of debt explosion. The amount of U.S. government debt, mortgage related debt and corporate debt has soared in the last decade. In a late cycle economy with interest rates rising, it is not a good mix. A big exception is the municipal bond market where bond issuance has remained relatively flat.
Why have state and local governments and various municipal agencies not participated in this national leveraging binge and what does it mean for municipal bond investors?
It's an important question for individuals because municipalities and their agencies provide most of our public services and individual investors continue to own the lion's share of these tax exempt bonds, 42% by recent estimates.
This week's guest is Robert Amodeo, head of municipals at Western Asset Management Company where he oversees $23 billion of assets. They include the flagshipWestern Asset Managed Municipals Fund, which Amodeo joined as co-portfolio manager in 2007. The fund is rated four-star by Morningstar and has earned its bronze medalist analyst rating.
Amodeo will explain why the fundamentals in the municipal bond market are quite favorable and why munis can provide a safe haven for investors.
As always, if you miss the show on Public Television, you can watch it at your convenience on our website.  You'll also find my weekly Action Points there, plus our guests' "One Investment" ideas.  We also have a web exclusiveEXTRA interview with Amodeo about leadership and his recent favorite books on the topic.
If you would like to take WEALTHTRACK with you on your commute or travels, you can now find the WEALTHTRACK podcast on TuneIn, Stitcher, and SoundCloud, as well as iTunes. Find out more on the WEALTHTRACK Podcast page.
Thank you for watching.  Have a great weekend and make the week ahead a profitable and productive one.
Best regards,
Consuelo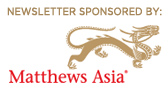 [/tab]
[tab]

CONSIDER ADDING A SHORT MATURITY MUNICIPAL BOND FUND TO YOUR PORTFOLIO
Short term muni fund attributes:
Less sensitive to rising interest rates

Flexibility to reinvest as rates rise
[/tab]
[tab]
No Bookshelf titles this week.
[/tab]
[tab]

RISING RATE APPRECIATION
Buy Floating Rate Municipal Bonds
Interest rates rise and fall with market rates
Prices can appreciate when market rates rise
longer maturities: 5-30 years
[/tab]
[tab]
No stock mentions in this episode.[/tab]
[tab]
This transcript is available here. More information regarding WEALTHTRACK transcripts can be found here
[/tab]
[tab]Robert Amodeo from the WEALTHTRACK archives:
If the archive episodes do not appear here, please turn off, or whitelist this site, in your ad blocker extension.
[/tab]
[tab]
LEADERSHIP PRINCIPLES
Veteran municipal bond manager and Western Asset Management's Municipals team leader Robert Amodeo reads 2-3 hours a day to hone his knowledge and leadership skills. He shares two of his favorite recent books.

[one_half]

Principles: Life and Work
[/one_half]
[one_half_last]

The Wisdom of Psychopaths: What Saints, Spies, and Serial Killers Can Teach Us About Success
[/one_half_last]
[/tab]
[/tabcontent] [/tabs]