Insuring a secure retirement with retirement experts Kim Lankford and Chris Blunt.

WEALTHTRACK Episode #1416; Originally Broadcast on October 06, 2017

Listen to the audio only version here:


Explore This Episode
We have compiled additional information and content related to this episode.
[tabcontent]
[tab]

[one-half]
KIMBERLY LANKFORD
[/one-half]
[one-half last]
CHRISTOPHER BLUNT
Independent Retirement Expert,
Former President, Investments Group, New York Life
[/one-half]
[/tab]
[tab]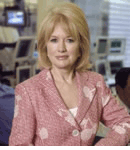 A distinctive characteristic of the economic recovery since the so called "Great Recession" has been the absence of a resurgence of inflation. The inflation statistics most widely followed by economists, including those at the Federal Reserve, have consistently shown prices increasing at less than 2% annually, which is the Fed's targeted rate.
Tell that to retirees! In the real world of retirement, costs are going up. Every year since 2002 Fidelity has estimated what the out-of-pocket health care and medical expenses for a 65-year old couple will be through their retirement. They figure 20 years for the man, a life expectancy of 85, and 22 years for the woman to age 87.
Are you sitting down?
This year's projected health care cost number is $275,000 for that hypothetical 65 year old couple. That's a 6% increase over 2016 when the estimate was $260,000 and a more than 70% increase from their inaugural estimate of $160,000 in 2002.
What about Medicare?  Amazingly it is still expected to cover the bulk of healthcare costs after retirement. Fidelity's estimated expenses are in addition to what Medicare covers. They include items such as monthly expenses for Medicare premiums, co-payments and deductibles, Part B for doctors' visits and outpatient care, Medicare Part D for prescription drug coverage, plus out-of-pocket drug costs.
The $275,000 figure does not include the cost of nursing home or long-term care.
Even with Medicare, health care is one of the largest expenses retirees face. But what about all those other expenses: food, shelter, clothing, travel and entertainment?
The numbers add up quickly, which is why this week's guests have devoted a good part of their careers to helping people plan and manage their retirement.
We'll hear from Christopher Blunt, himself a recent retiree from being a full time executive, but anything but retired. He is active on several boards. In the non-profit sector he is Board Chair of the YMCA of Greater New York, the country's oldest and largest YMCA organization, Chair of Benefunder, which connects high net worth donors to top university researchers, and in the for profit sector he is a director of Principal Funds. Formerly Blunt held several top positions at New York Life, including President of The Investments Group and Head of its Retirement Income Security Group.
We'll also be joined by Kimberly Lankford, an award winning personal finance journalist. She is Contributing Editor and Columnist for Kiplinger's Personal Finance Magazine.  An acknowledged expert on insurance, she is author of several books including: The Insurance Maze: How To Save Money On Insurance and Still Get The Coverage You Need.  She also has expertise in military benefits for veterans.
Both guests agree that the first step toward a secure retirement is to see a financial planner. Blunt began his career as one. They are also both emphasizing the important and often overlooked role insurance can play in retirement. Have your notepads ready when you watch them!
As always, if you can't join us at the appointed hour on your local public television station, you can watch the show on our website. You can also find the One Investment picks of our guests and my Action Points there. In our EXTRA feature this week Blunt and Lankford will share how retirement planning became a calling for each of them. For those of you who would like to see our show in advance of the broadcast, you can subscribe to our PREMIUM subscription service on the website.
If you would like to take WEALTHTRACK with you on your commute or travels, you can now find the WEALTHTRACK podcast on TuneIn, Stitcher, and SoundCloud, as well as iTunes. Find out more on the WEALTHTRACK Podcast page.
Thank you for watching. Have a great weekend and make the week ahead a profitable and a productive one.
Best Regards,
Consuelo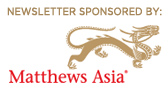 [/tab]
[tab]

DON'T OVERLOOK THE CONTRIBUTION LIFE INSURANCE CAN MAKE FOR RETIREMENT
Term Life Insurance
Immediate cash to cover expenses
Tax-free
Permanent Life Insurance
Can borrow from in retirement
Many have imbedded annuitization which can be turned into a guaranteed income stream for life
Some policies offer long-term care riders to use for long-term care
[/tab]
[tab]
Bookshelf titles available soon.
[/tab]
[tab]

LANKFORD: UNIQUE RETIREMENT TOOL
Contribute to a Health Savings Account (HSA)
– Triple-tax break : Tax-free contributions
Tax-deferred growth
Tax-free expenditures
BLUNT: RETIREMENT INSURANCE
Have a long-term care plan
Multiple options:
Long-term care insurance
Rider on insurance policy
Annuity
[/tab]
[tab]
No stock mentions in this episode.[/tab]
[tab]
Download the transcript here free for a limited time [.pdf].
More information regarding WEALTHTRACK transcripts can be found here.
[/tab]
[tab]
Kimberly Lankford and Christopher Blunt from the WEALTHTRACK archives:

If the archive episodes do not appear here, please turn off, or whitelist this site, in your ad blocker extension.
[/tab]
[tab]
RETIREMENT ADVICE CALLING
Retirement planning is something most of us start to think about as we get older. That was not the case with personal finance journalist Kim Lankford, or former New York Life senior executive Chris Blunt. Both were drawn to it professionally at an early age and consider it more of a calling than a job.
[/tab]
[/tabcontent] [/tabs]