With U.S. stocks at record highs, top-rated international fund managers Rupal Bhansali and Andrew Foster find values overseas.

WEALTHTRACK Episode #1417; Originally Broadcast on October 13, 2017

Listen to the audio only version here:


Explore This Episode
We have compiled additional information and content related to this episode.
[tabcontent]
[tab]

[one-half]
RUPAL BHANSALI
[/one-half]
[one-half last]
ANDREW FOSTER
[/one-half]
[/tab]
[tab]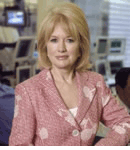 WEALTHTRACK has been promoting the benefits of global investing since our launch in 2005.  The reasons are pretty obvious. More than 95% percent of the world's population lives outside of the United States. 76% percent of the world's goods and services are produced in other countries.
Yes, the U.S. economy is the largest contributor to global GDP, accounting for nearly 25% of the world's $74 trillion economy, but others are moving up. China accounts for about 15% of global GDP, having eclipsed Japan as the world's second largest economy several years ago. Japan's GDP footprint is now lagging at around 6%.
As far as future drivers of world growth, the U.S. is still a major force but other countries are growing faster. Estimates are that China will generate 35% of the world's real economic growth, that's excluding the effects of inflation, during the next three years. The U.S. is projected to contribute about 18% of additional growth, followed by India's nearly 9%, the Eurozone's 8% and surprisingly,  Indonesia, the world's fourth most populous country, is predicted to be the fifth largest driver, followed quickly by South Korea, Australia, Canada, the UK, Japan and Brazil.
These are estimates, but you get the point. There is substantial additional economic power coming from other countries. Given these global realities should U.S. investors with their well-known and understandable home bias increase their foreign exposure? If so when and where?
This week's WEALTHTRACK guests are both successful global investors with a specialty in international markets. We'll be joined by Rupal Bhansali, Chief Investment Officer of International and Global Equities for Ariel Investments. She is also Portfolio Manager of two top rated funds which she launched there in 2011. The 5-star rated Ariel International Fund is ranked in the top 10% of its Morningstar Foreign Large Value category with its over 9% annualized returns over the last five years. The 4-star rated Ariel Global Fund is in the top third of its World Large Stock category with 11% annualized returns during the same period.
We'll also hear from Andrew Foster, Founder, Chief Investment Officer and Lead Portfolio Manager of Seafarer Capital Partners, which he started in 2011. In 2012 he launched his flagship Seafarer Overseas Growth and Income Fund which is focused on foreign markets, especially in the developing world. It carries a Morningstar silver medalist ranking and a 4-star rating for its performance and shareholder friendly management. It is in the top 20% of its Diversified Emerging Market category with nearly seven percent annualized returns over the five- year period. Before launching Seafarer, Foster spent several years as a Portfolio Manager and Director of Research at Asia mutual fund pioneer Matthews Asia.
I began the conversation with the question: how compelling are the investment opportunities overseas?
As always, if you miss the show on Public Television, you can watch it at your convenience on our website.  You'll also find my weekly Action Points there, plus our guests' "One Investment" ideas.  Also, you'll find our web exclusive EXTRAinterviews with Bhansali and Foster there.
If you would like to take WEALTHTRACK with you on your commute or travels, you can now find the WEALTHTRACK podcast on TuneIn, Stitcher, and SoundCloud, as well as iTunes. Find out more on the WEALTHTRACK Podcast page.
Thank you for watching. Have a great weekend and make the week ahead a profitable and a productive one!
Best Regards,
Consuelo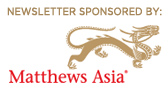 [/tab]
[tab]

OWN SOME INFLATION FIGHTERS IN YOUR PORTFOLIO
TIPS – Treasury Inflation-Protected Securities
Kiplinger's suggest:
Vanguard Short-Term
Inflation-Protected Securities ETF (VTIP)
– One of cheapest fund in category
– Focuses on TIPS maturing in less than 5 years
[/tab]
[tab]
No Bookshelf titles this week.
[/tab]
[tab]

FOSTER: DIVERSIFY AWAY FROM U.S. DOLLAR
DFA Worldwide ex US Core Equity (DFWIX)
Price: $12.07 on 10/11/17
52-week range: $9.59 – $12.07
BHANSALI: UNSUNG ASSET
Cash
Uncorrelated to other asset classes
Provides protection in a bear market
[/tab]
GlaxoSmithKline PLC ADR (GSK)

Infosys Ltd ADR (INFY)

Microsoft Corp (MSFT)

Gilead Sciences Inc (GILD)

Roche Holding AG ADR (RHHBY)

GlaxoSmithKline PLC ADR (GSK)

[/tab]
[tab]
Download the transcript here free for a limited time [.pdf].
More information regarding WEALTHTRACK transcripts can be found here.
[/tab]
[tab]Archive episodes available soon.
[post-content id=14099 show_title="true" show_date="true" show_excerpt="true" show_image="true" ]
[post-content id=714 show_title="true" show_date="true" show_excerpt="true" show_image="true" ]
If the archive episodes do not appear here, please turn off, or whitelist this site, in your ad blocker extension.
[/tab]
[tab]
BHANSALI: UNCONVENTIONAL THINKER
How challenging is it to be an unconventional thinker in a group-think dominated investment world? Ariel Investments' Chief Investment Officer of International and Global Equities and Five-star fund manager,  Rupal Bhansali tells us.

FOSTER: INDEPENDENCE SURPRISE
Seafarer Capital Partners' Chief Investment Officer and lead Portfolio Manager, Andrew Foster explains what has surprised him the most since launching his emerging markets focused firm in 2011.
[/tab]
[/tabcontent] [/tabs]