Tag: premium
SOCIAL SECURITY RULES FOR SINGLES
Benefits guru Mary Beth Franklin explains why the claiming rules for Social Security can be different if you are single.

Leading retirement income expert, Jamie Hopkins is one of the creators of the curriculum for the relatively new certification for financial planners called the Retirement Income Certified Professional, or RICP.  As baby boomer investors make the challenging transition from accumulating assets while working to spending them in retirement, Hopkins says much of the financial advisory community is playing catch up.
RECESSION DEFENSE
Guggenheim Partners' Scott Minerd explains why he is getting defensive in all six of his five-star rated bond funds.
WEALTHTRACK Episode #1415; Originally Broadcast on September 29, 2017
Explore This Episode
We have compiled additional information and content related to this episode.
SCOTT MINERD
Global Chief Investment Officer, Portfolio Manager,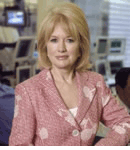 Newsletter available soon.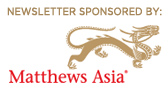 MAKE SURE YOU HAVE A SAFE HAVEN ASSET IN YOUR PORTFOLIO
Gold: A logical choice
Universally recognized and traded as safe haven
Minerd recommends maximum 5% holding
Jean-Marie Eveillard recommends maximum 10%
Buying gold is a hassle
Alternative is gold ETF

SPDR Gold Shares (GLD)
iShares Gold Trust (IAU)
No Bookshelf titles this week.


MINERD: VALUABLE EARNINGS
Bank of America Corporation (BAC)
Price: $25.31 on 9/28/17
52-week range: $14.81 – $25.80
iShares MSCI Brazil Capped ETF (EWZ)


iShares MSCI Chile Capped ETF (ECH)
Download the transcript included in the
WEALTHTRACK PREMIUM
subscription
here
[pdf].
More information regarding WEALTHTRACK transcripts can be found here
MINERD: BOND CHALLENGE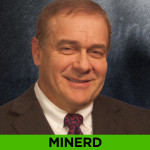 The challenges of investing in a negative interest rate world. Guggenheim Partners Scott Minerd discusses strategy for his firm and its top-rated bond funds.
OUT OF RETIREMENT
Scott Minerd now leads one of the fastest growing investment management firms on Wall Street, overseeing nearly $300 billion of assets including six five-star rated bond mutual funds. It's a far cry from when he packed it all in and retired at the age of 37. Why did he quit and what brought him back?

This page is for current WEALTHTRACK Premium subscribers who are migrating from Mediapass to Tinypass, our new Premium service provider. Please click "Already purchased?" below and use the password you received in your email.