Tag: episode_1620
RECESSION & BEAR MARKET RISKS
Recession and bear market risks with Financial Thought Leader Jason Trennert


WEALTHTRACK Episode #1620; Originally Broadcast on November 15, 2019
Explore This Episode
We have compiled additional information and content related to this episode.
JASON TRENNERT
Co-Founder, Chief Investment Strategist,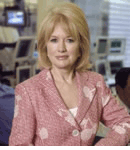 Newsletter available soon.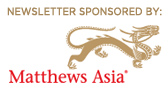 PAY ATTENTION TO POLICY, NOT POLITICS
Political drama doesn't determine:
financial plan
portfolio direction
business climate

Policy can determine:

Interest rates
Taxes
Rules and regulations
Keeping At It: The Quest for Sound Money and Good Government
REGIONAL BANKS BENEFIT
Buy SPDR® S&P® Regional Banking ETF (KRE)

No stock mentions in this episode.
This transcript will be available soon. More information regarding
WEALTHTRACK
transcripts can be found
here
Archive episodes available soon.
If the archive episodes do not appear here, please turn off, or whitelist this site, in your ad blocker extension, or allow javascript.
GREAT ECONOMIC HERO
Jason Trennert, a student of Wall Street, Main Street and Washington has seen it all from his perch as an influential investment strategist and head of a leading macro research firm. Always on the look-out for inspiring leaders, he has one to share with us.
Keeping At It: The Quest for Sound Money and Good Government