Tag: episode_1519
CHINA TRANSFORMING
China outlook: An exclusive interview with Asia mutual fund pioneer Mark Headley on China's potentially world changing political and economic transformation.
WEALTHTRACK Episode #1519; Originally Broadcast on October 26, 2018
Explore This Episode
We have compiled additional information and content related to this episode.
MARK HEADLEY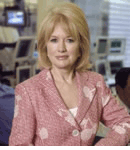 Newsletter available soon.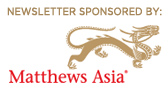 HAVE SOME INVESTMENT EXPOSURE IN CHINA
Morningstar Analyst Favorites:
Matthews China (MCHFX)
Matthews China Dividend (MCDFX)
SPDR S&P China ETF (GXC)
No Bookshelf titles this week.

DEDICATED CHINA FUND
China ETF or actively-managed fund
Start with one percent
Build a three-five percent position
Core part of any long-term portfolio
Alibaba Group Holding Ltd ADR (BABA)
This transcript will be available soon. More information regarding
WEALTHTRACK
transcripts can be found
here
Mark Headley from the
WEALTHTRACK
Archieves:
If the archive episodes do not appear here, please turn off, or whitelist this site, in your ad blocker extension.
NEXT CHAPTER
Transitioning from active firm and portfolio management duties to Chairman of the Board is presenting a new set of challenges and opportunities to Mark Headley. He discusses the next chapter.