Tag: episode_1448
ECONOMIC BOOST
Influential strategist Jason Trennert explains why economic growth is accelerating and Main Street will now lead Wall Street.


WEALTHTRACK Episode #1448; Originally Broadcast on May 18, 2018
Explore This Episode
We have compiled additional information and content related to this episode.
JASON TRENNERT
Co-Founder, Chief Investment Strategist,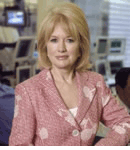 Newsletter available soon.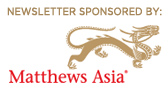 OWN AT LEAST ONE FUND OR ETF WITH GROWING DIVIDENDS
Offer a reliable income stream
Companies tend to have sustainable competitive advantages
Compelling total return
Compounding potential
Mbningstar favorites:
T.ROWE PRICE DIVIDEND GROWTH (PRDGX)
HARTFORD DIVIDEND AND GROWTH FUND (IHGIX)
VANGUARD DIVIDEND APPRECIATION (VDAIX) (VIG)
My Side of the Street: Why Wolves, Flash Boys, Quants, and Masters of the Universe Don't Represent the Real Wall Street
REGULATORY EASING BENEFITS
SPDR S&P Regional Banking ETF (KRE)
Price: 63.84 on 5/15/18
52-week range: $49.31 – $65.33
No stock mentions in this episode.
This transcript will be available soon. More information regarding
WEALTHTRACK
transcripts can be found
here
Archive episodes available soon.Jason Trennert from the
WEALTHTRACK
Archives:
If the archive episodes do not appear here, please turn off, or whitelist this site, in your ad blocker extension.
THOUGHT INFLUENCERS
Barron's has called Jason Trennert one of Wall Street's Best Minds. What books are keeping his mind sharp? He gave us two recent reads that have influenced his thinking on two different topics.