Influential strategist Jason Trennert explains why economic growth is accelerating and Main Street will now lead Wall Street.

WEALTHTRACK Episode #1448; Originally Broadcast on May 18, 2018
Listen to the audio only version here:


Explore This Episode
We have compiled additional information and content related to this episode.
[learn_more caption="Learn More about Lobbying Returns"]
How important to the bottom line is the ability to lobby effectively? According to Strategas Securities, an arm of Strategas Research Partners lobbying has become a key management skill so it built an index of companies that it deems do it best. Strategas' proprietary "lobbying" index has delivered average annualized returns of 14.4% since its 2009 inception beating the S&P 500's 9.5% annual returns.
Download the article [.pdf]
[/learn_more]
[tabcontent]
[tab]
JASON TRENNERT
Co-Founder, Chief Investment Strategist,
[/tab]
[tab]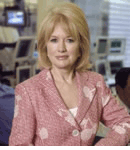 The full effects of tax reform and deregulation are yet to be felt, so be patient!
That is the message from this week's guest who says these major Trump policies will benefit the economy more than the markets and that Main Street will now lead Wall Street, a switch from the pattern of the post financial crisis recovery.
This week's guest, who has been identified by Barron's as one of "Wall Street's Best Minds" is Jason Trennert, Co-Founder, Managing Partner and Chief Investment Strategist of Strategas Research Partners, a leading macroeconomic, policy and investment strategy research firm catering to institutional clients.
Trennert and his team are predicting economic growth will accelerate over the next year fueled by a surge in capital spending.
There was strong evidence to back up that assertion this week. The Wall Street Journalreported that, based on research by Credit Suisse, capital spending is expected to jump 24% in the first quarter versus a year ago to $166 billion, that would be the fastest pickup since 2011 and a record for the first quarter of any year.
What about the market? Trennert will address that question as well as strategies for individual investors.
He will also discuss one of Strategas' successful investment theme portfolios based on companies that get the most bang for every buck they spend on lobbying!  It was the subject of a recent Barron's article, "Strategas' Lobbying Index Yields Fat Returns."  According to Trennert, lobbying has become a key management skill for companies and makes a real, discernible difference to the bottom line.
If you miss the show on Public Television this week, you can watch it at your convenience on our website over the weekend.  You'll also find some reading recommendations from Trennert in our web exclusive EXTRA interview.
Also, if you would like to take WEALTHTRACKwith you on your commute or travels, you can now find the WEALTHTRACK podcast on TuneIn, Stitcher, and SoundCloud, as well as iTunes. Find out more on the WEALTHTRACK Podcast page.
As always, thank you for watching, have a great weekend and make the week ahead a profitable and a productive one!
Best regards,
Consuelo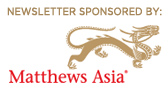 [/tab]
[tab]

OWN AT LEAST ONE FUND OR ETF WITH GROWING DIVIDENDS
Offer a reliable income stream
Companies tend to have sustainable competitive advantages
Compelling total return
Compounding potential
Mbningstar favorites:
T.ROWE PRICE DIVIDEND GROWTH (PRDGX)
HARTFORD DIVIDEND AND GROWTH FUND (IHGIX)
VANGUARD DIVIDEND APPRECIATION (VDAIX) (VIG)
[/tab]
[tab]

My Side of the Street: Why Wolves, Flash Boys, Quants, and Masters of the Universe Don't Represent the Real Wall Street

[/tab]
[tab]

REGULATORY EASING BENEFITS
SPDR S&P Regional Banking ETF (KRE)
Price: 63.84 on 5/15/18
52-week range: $49.31 – $65.33
[/tab]
[tab]
No stock mentions in this episode.[/tab]
[tab]
This transcript will be available soon. More information regarding WEALTHTRACK transcripts can be found here
[/tab]
[tab]Archive episodes available soon.Jason Trennert from the WEALTHTRACK Archives:

If the archive episodes do not appear here, please turn off, or whitelist this site, in your ad blocker extension.
[/tab]
[tab]
THOUGHT INFLUENCERS
Barron's has called Jason Trennert one of Wall Street's Best Minds. What books are keeping his mind sharp? He gave us two recent reads that have influenced his thinking on two different topics.

[/tab]
[/tabcontent] [/tabs]