Tag: episode_1421
UNCONVENTIONAL INVESTMENT RETURNS
Veteran Eaton Vance bond fund manager, Kathleen Gaffney takes us on her nontraditional global search for higher investment returns.


WEALTHTRACK Episode #1421; Originally Broadcast on November 10, 2017
Explore This Episode
We have compiled additional information and content related to this episode.
KATHLEEN GAFFNEY
Director Diversified Fixed Income,
Eaton Vance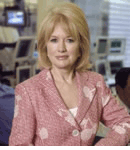 Newsletter available soon.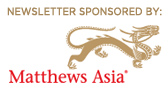 DON'T BE AFRAID TO TAKE INVESTMENT RISKS, JUST KNOW WHEN YOU ARE
No Bookshelf titles this week.

One Investment available soon.
This transcript will be available soon. More information regarding
WEALTHTRACK
transcripts can be found
here
If the archive episodes do not appear here, please turn off, or whitelist this site, in your ad blocker extension.
THINKING TIME
In this era of information overload, finding the time to think is a struggle, especially if you are running wide ranging global portfolios. Kathleen Gaffney has found a way.