Veteran Eaton Vance bond fund manager, Kathleen Gaffney takes us on her nontraditional global search for higher investment returns.

WEALTHTRACK Episode #1421; Originally Broadcast on November 10, 2017

Listen to the audio only version here:


Explore This Episode
We have compiled additional information and content related to this episode.
[tabcontent]
[tab]
KATHLEEN GAFFNEY
Director Diversified Fixed Income,
Eaton Vance
[/tab]
[tab]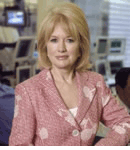 Question: what have been two of the most distinctive features of the recovery from the financial crisis of '08-'09?  Answer: historically low levels of inflation and interest rates. Despite years of numerous predictions to the contrary inflation has stayed stubbornly subdued and, with some help from central banks around the globe, so have interest rates. But is this nearly decade-long pattern finally being broken? This week's guest says yes and there is evidence to back her claim.
As a recent headline in The Wall Street Journal reads: "Inflation the slumbering giant begins to stir." To illustrate the point the Journal showed a chart of year over year changes in consumer prices in the U.K., U.S., and Eurozone. They bottomed in 2015 and have slowly risen, with fits and starts ever since…  Japan has shown a similar pattern.
Meanwhile, interest rates on benchmark 10-year government bonds are rising. U.S. rates ticked higher recently and yields in Germany and Japan are off their mid-2016 lows.
There have been other episodes of rising inflation and interest rates before this which didn't last. This week's guest is betting this one is for real.
She is Kathleen Gaffney, Director of Diversified Fixed Income at Eaton Vance where she is also the lead portfolio manager of the Eaton Vance Multisector Income Fund which she launched as the Eaton Vance Bond Fund when she joined the firm in early 2013.
The fund is known for its flexibility to seek higher total return opportunities anywhere globally and throughout the capital structure of the companies chosen. As a result, it can buy common and preferred stocks, convertible securities and bonds. It also invests in currencies. That approach, however, has also meant "significantly more volatility" than its peers in Morningstar's Multisector Bond category. Case in point: the fund declined 17% in 2015 and rocketed up 22% in 2016.
Gaffney is also lead portfolio manager of the somewhat more traditional Eaton Vance Core Plus Bond Fund. It carries a 5-Star rating and has ranked in the top performance percentiles in its category for the last 1, 3 and 5 year periods, both under her leadership and that of former managers.
If you miss the show on television you can always watch it on our website at your convenience. If you'd like to see the show before it airs, it is available to our PREMIUM subscribers right now.  We also have an EXTRA interview with Gaffney about how she finds "think time" in the midst of information overload. It will be available exclusively on our website.
If you would like to take WEALTHTRACK with you on your commute or travels, you can now find the WEALTHTRACK podcast on TuneIn, Stitcher, and SoundCloud, as well as iTunes. Find out more on the WEALTHTRACK Podcast page.
Saturday, November 11th is Veteran's Day. Please take a moment to remember all of those past and present, who have sacrificed so much to give us the freedoms we enjoy today. I personally salute my Dad, Husband, and Son. I am so grateful for their service.
Have a great weekend and make the week ahead a profitable and a productive one.
Best Regards,
Consuelo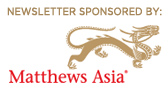 [/tab]
[tab]

DON'T BE AFRAID TO TAKE INVESTMENT RISKS, JUST KNOW WHEN YOU ARE
[/tab]
[tab]
No Bookshelf titles this week.
[/tab]
[tab]

One Investment available soon.[/tab]
[tab]

[/tab]
[tab]
This transcript will be available soon. More information regarding WEALTHTRACK transcripts can be found here
[/tab]
[tab]

If the archive episodes do not appear here, please turn off, or whitelist this site, in your ad blocker extension.
[/tab]
[tab]
THINKING TIME
In this era of information overload, finding the time to think is a struggle, especially if you are running wide ranging global portfolios. Kathleen Gaffney has found a way.

[/tab]
[/tabcontent] [/tabs]