It's the first week of the spring fundraising season on Public Television, so
WEALTHTRACK
might not be airing on your local channel. Consequently, we are revisiting a recent exclusive interview with Fund Manager of Year winner David Giroux on the growing secular risks in companies.
You can watch the episode again here
.
---
NEW THIS WEEK…
One of the most shocking and intriguing insights shared by this week's guest David Giroux, Head of Investment Strategy at T. Rowe Price is that 31% of S&P 500 companies are being disrupted by secular risk and the threats to their long term top line and earnings growth are increasing, as are the number of companies affected. A huge source of the risk is changing technology. A large group of T. Rowe Price's portfolio managers and analysts recently returned from the firm's annual trip to Silicon Valley where they pick the brains of top executives of leading tech-oriented companies. The firm is sharing its findings with us in their recently published report, "Technological Innovation and Disruption." It's a fascinating read.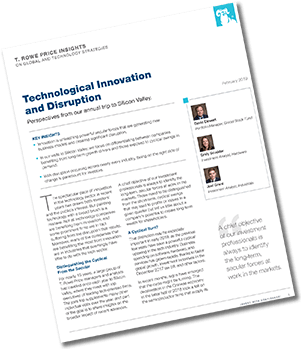 Technological Innovation and Disruption Download the report [.pdf]
---
David Giroux from the WEALTHTRACK Archives:

HOW DAVID GIROUX DELIVERS STOCK MARKET PERFORMANCE WITH MUCH LESS RISK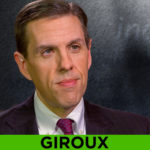 A rare interview with T. Rowe Price's David Giroux. The two-time winner of Morningstar's Allocation Fund Manager of the Year award explains how he manages market risk.
WATCH NOW…

Tagged with: episode_1550 • pledge