In a WEALTHTRACK exclusive, 5-star manager David Giroux explains why more companies' businesses are at risk.

WEALTHTRACK Episode #1531; Originally Broadcast on Janurary 18, 2018
Listen to the audio only version here:

Explore This Episode
We have compiled additional information and content related to this episode.
[tabcontent]
[tab]
DAVID GIROUX
Portfolio Manager,
T. Rowe Price Capital Appreciation Fund
[/tab]
[tab]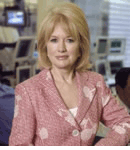 How concerned are you about stock market risk?  Have occasional eight hundred point drops in the Dow, corrections in various indices, presidential tweets and trade disputes had you reaching for your Pepto-Bismol or Valium?
Market volatility has definitely picked up in the last year or so. Not an unusual occurrence. There have been many rocky periods, plus several euphoric highs and nail-biting lows during the long bull market that began in 2009. But those are not the risks that this week's guest is focusing on. He is looking at much more fundamental, structural changes that he says are affecting the long-term future of specific companies, lots of them.
He is David Giroux, Portfolio Manager and Chairman of the Investment Advisory Committee of T. Rowe Price Capital Appreciation Fund which is a Morningstar Gold Medalist and carries a Five-Star rating. Giroux was namedMorningstar's Allocation and Alternatives Fund Manager of the Year in 2017, the second time he was so honored and has been nominated for the award several other times.
It is Giroux's role as Head of Investment Strategy at T. Rowe Price that is the focus of much of today's conversation because he is leading research projects across T. Rowe Price's investment platform and asset classes. One of his major efforts is identifying secular risk in companies and avoiding companies that have it. He and his team estimate that over a third of S&P 500 companies are facing risks that will result in lower performance over the next ten years and that their numbers are increasing.
As always, this week's program is available to ourPREMIUM subscribers right now.  In our exclusive EXTRAfeature with David Giroux you'll learn about a book that he says has improved his and his team's productivity significantly.
Thank you for watching.  Have a lovely weekend and make the week ahead a profitable and a productive one.
Best regards,
Consuelo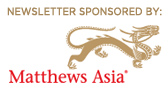 [/tab]
[tab]

Read the book: DEEP WORK: RULES FOR FOCUSED SUCCESS IN A DISTRACTED WORLD by Cal Newport
Deep Work = Concentrated focus on a topic, without interruption for 4 hours +
Recommends unplugging from our smartphones, email, social media and other distractions
"Wring every last drop of value out of your current intellectual capacity."
Cal Newport, Deep Work
---

[/tab]
[tab]

---

[/tab]
[tab]

HIGH RISK/HIGH RETURN
Buy General Electric:
–Still has great aviation and healthcare businesses
–Power business has big secular challenges
–New CEO, Lawrence "Larry" Culp has turned around many businesses
[/tab]
[tab]
Amazon.com, Inc (AMZN)
Alphabet, Inc (GOOGL)
EOG Resources Inc (EOG)
Concho Resources Inc (CXO)
Apple Inc. (AAPL)
Microsoft Corp (MSFT)
Netflix Inc (NFLX)
Waymo LLC = Self -driving subsidiary of Alphabet, Inc
Texas Instruments Inc (TXN)
Maxim Integrated Products Inc (MXIM)
TE Connectivity Ltd (TEL)
Lear Corporation (LEA)
[/tab]
[tab]
This transcript is available here. More information regarding WEALTHTRACK transcripts can be found here
[/tab]
[tab]
[post-content id=18438 show_title="true" show_date="true" show_excerpt="true" show_image="true" ]
[/tab]
[tab]
PRODUCTIVITY BOOSTER
Top Portfolio Manager David Giroux recommends a book that he says has improved his and his team's productivity significantly.

[/tab]
[/tabcontent] [/tabs]