Are we in the final "melt-up" stage of the record-breaking bull market? Legendary value investor Jeremy Grantham makes the case and shares strategies to participate.

WEALTHTRACK Episode #1432; Originally Broadcast on January 26, 2018
Listen to the audio only version here:

---
[learn_more caption="CLICK HERE TO LEARN MORE…"]
Jeremy Grantham's views on a market melt-up. Part 1, Part 2 [.pdf]
Bracing Yourself for a Possible Near-Term Melt-Up (A Very Personal View) [.pdf]
Watch the Ed Hyman interview on WEALTHTRACK Jeremy Grantham mentions
Lucas White & Jeremy Grantham's White Paper on Climate Change Opportunities The Good Thing About Climate Change: Opportunities [.pdf]
Watch Jeremy Granthams 2008 interview on WEALTHTRACK discussing the approaching market crash
[/learn_more]
---
Explore This Episode
We have compiled additional information and content related to this episode.
[tabcontent]
[tab]
JEREMY GRANTHAM
Co-founder, Chief Investment Strategist,
[/tab]
[tab]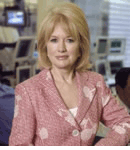 There are very few investors who can lay claim to recognizing a major market turning point, let alone several of them. This week's guest is one of them.
Legendary value investor Jeremy Grantham is the co-founder of the global investment management firm, GMO, where he is Chief Investment Strategist and member of its asset allocation team. The firm oversees about $74 billion in assets for mostly institutional clients.
Grantham is known for his prescient calls about those rare tectonic shifts that change the investment landscape. He saw the tech stock crash of the late 1990s coming a decade in advance. A decade later he warned of the developing credit bubble and its devastating collapse and then called the market bottom in March of 2009 when he wrote an article for GMO clients titled Reinvesting When Terrified. In it he lectured them that they "…absolutely must have a battle plan for reinvestment and stick to it."
Recently Grantham has been predicting a possible market melt-up, a powerful late stage, two to three year-long market rally that could carry the S&P 500 up more than 60%. He notes that unfortunately that could be the final gasp before another major market decline.
We asked Grantham to make his case for a market melt-up and subsequent melt-down, and for advice on what investors should do through both.
If you'd like to see the show before it airs, it is available to our PREMIUM subscribers right now.  We also have an exclusive EXTRA interview with Grantham about his philanthropic passion, climate change, and the climate change portfolios that he and a GMO colleague have created.
Thank you for watching.  Have a great weekend and make the week ahead a profitable and a productive one.
Best regards,
Consuelo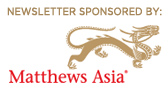 [/tab]
[tab]

CONSIDER HAVING SOME EXPOSURE TO EMERGING MARKETS STOCKS
Actively Managed:
Rowe Price Emerging Markets Stock Fund (PRMSX)
Passively managed:

Vanguard Emerging Markets Stock Index Fund (VEIEX)
Vanguard FTSE Emerging Markets ETF (VWO)
[/tab]
[tab]
No Bookshelf titles this week.
[/tab]
[tab]

CHEAPEST MARKET
Buy emerging markets stocks
Undervalued market
Potential to outperform developed markets
Available in index mutual funds and ETFs
[/tab]
[tab]
No stock mentions in this episode.[/tab]
[tab]
This transcript will be available soon. More information regarding WEALTHTRACK transcripts can be found here
[/tab]
[tab]
Jeremy Grantham from the WEALTHTRACK archives:

If the archive episodes do not appear here, please turn off, or whitelist this site, in your ad blocker extension.
[/tab]
[tab]
CLIMATE CHANGE PORTFOLIOS
Legendary value investor Jeremy Grantham is devoting much of his time and wealth to combating climate change through his Grantham Foundation for the Protection of the Environment. But he also views climate change as an investment opportunity. Grantham's firm GMO has created climate change portfolios for institutional investors including two his foundation is invested in, GMO Resources IV (GOVIX) and GMO Climate Change III (GCCHX) which own companies involved in different aspects of the climate change sector. What happens though if Grantham's prediction of a final stage bull market melt-up and subsequent severe market decline come to pass?

[/tab]
[/tabcontent] [/tabs]