Are we in a rare "super" bull market? In our exclusive annual outlook for the U.S. economy and markets Ed Hyman, Wall Street's #1 ranked economist for a record 37 years provides answers, with leading value manager Matthew McLennan.

WEALTHTRACK Episode #1429; Originally Broadcast on Janurary 05, 2018

Listen to the audio only version here:


Explore This Episode
We have compiled additional information and content related to this episode.
[tabcontent]
[tab]

[one-half]
ED HYMAN
Founder, Chairman, Head of Economic Research,
[/one-half]
[one-half last]
MATTHEW MCLENNAN
Head of Global Value Team, Portfolio Manager ,
[/one-half]
[/tab]
[tab]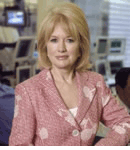 Hello everyone and Happy New Year!
It's been a longstanding tradition and privilege of ours on WEALTHTRACK to have Wall Street's long time number one economist, Ed Hyman join us exclusively to share his views on the economy and markets. This week our focus is the U.S. Next week we will look beyond our borders to the world at large.
Hyman is Founder, Chairman and Head of Economic Research at Evercore ISI, a top ranked macro and investment research firm. He has been voted the number one economist on Wall Street by Institutional Investor'ssurvey of professional investors for an incredible thirty-seven years. His comprehensive, but succinct and easily digestible daily macro research reports are considered must reads by professional investors.
We always ask a leading portfolio manager to join Hyman. For the second year in a row we are delighted to haveFirst Eagle Investment Management's Matthew McLennan with us.  McLennan heads up the firm's Global Value team, overseeing $111 billion in assets. He is portfolio manager on several funds including the firm's flagship First Eagle Global Fund which has delivered strong risk adjusted returns over many years under McLennan's decade of leadership and before that under legendary value investor Jean Marie Eveillard.
To understand where we are going it helps to understand where we have been.  A central thesis of Hyman's is that the stock market drives economic activity.  Since 1968, that's a 50 year stretch, the S&P 500 has increased 20% or more only 12 times. Last year it came within a hair of doing so with its 19.4% gain.
In 10 of those 12 times the economy was strong the following year. Taking out the effects of inflation, real GDP increased 2.7% or more. So 83% of the time economic activity was robust. The average for the 12 years after market advances of 20% or more was 3.4% real GDP growth.
The S&P last year had another distinction. According to Hyman's team it had a "perfect" year. 2017 was the first year ever that the S&P posted positive total returns – including dividends – every month. The previous closest perfect year was 1995, which had only one down month. The market that year was up 34%, the following year it gained 23% with dividends included, and real GDP was a gangbusters 4.5%.
Nearly nine years into an economic expansion are we in for a period of accelerating economic growth and even a rare super bull market? Those possibilities are part of this week's discussion.
We are excited to begin a new year with you and look forward to helping make it a profitable and productive one!
Best Regards,
Consuelo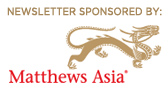 [/tab]
[tab]

TAKE SOME MONEY OFF THE U.S. STOCK MARKET TABLE
U.S. is far along in economic and market cycle
U.S. economy and market first to recover from financial crisis
Late cycle signs are flashing including high P/E multiples and Fed tightening
[/tab]
[tab]
[one_third]

Leonardo da Vinci

[/one_third]
[one_third]

Deep Thinking: Where Machine Intelligence Ends and Human Creativity Begins

[/one_third]
[one_third_last]

Principles: Life and Work

[/one_third_last]
[/tab]
[tab]

HYMAN: FINANCIAL'S FAVORITE SECTOR
Beneficiaries of strong economy
Beneficiaries of higher inflation & interest rates
Buy banks
MCLENNAN: DEFENSIVE MOVES
Own real assets such as gold
Take some profits in appreciated stocks
Buy some undervalued assets like energy & fertilizers
[/tab]
[tab]
No stock mentions in this episode.[/tab]
[tab]
This transcript will be available soon. More information regarding WEALTHTRACK transcripts can be found here
[/tab]
[tab]From the WEALTHTRACK archives: Predictions from years past.

If the archive episodes do not appear here, please turn off, or whitelist this site, in your ad blocker extension.
[/tab]
[tab]
VORACIOUS READER
Being incredibly well informed by reading voluminous amounts of material and discerning patterns among them is one reason Ed Hyman has been voted Wall Street's number one ranked economist for a record 37 years. A lifelong reader of multiple books at once he shares his current list.

[/tab]
[/tabcontent] [/tabs]