[box]
As it's currently fundraising season on public television WEALTHTRACK might not be airing on your local station, so we are revisiting a recent interview on the topic of impact investing. You can watch the episode again here.
[/box]
---
NEW THIS WEEK…
In this week's EXTRA feature we'll share a link to a report about how you apply socially responsible investing principles to your portfolio from the forum for sustainable and responsible investment. It is a roadmap for professional investors which is also useful for individuals and anyone managing money.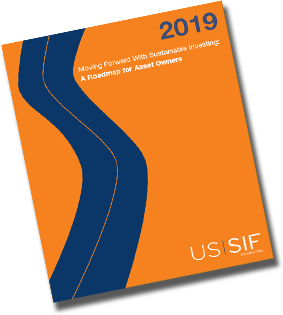 Sign up to download report [.pdf]
Please Note: To access your free download of Moving Forward with Sustainable Investing: A Roadmap for Asset Owners, click on to "Add to my Shopping Cart" and "Proceed to Checkout".
Fill in your contact details, and click the credit card option (There is no charge and you will not be asked for credit card details). On the next page, you'll receive a link to your free download.
---
Other episodes from the WEALTHTRACK Archives about social impact investing: