In part 2 of our exclusive interview with Wall Street's number one economist Ed Hyman, and top global investor Matthew McLennan we look at the dramatic financial changes occurring around the world and what they mean for business and investors.

WEALTHTRACK Episode #1330; Originally Broadcast on January 13, 2017
Listen to the audio only version here:
Explore This Episode
We have compiled additional information and content related to this episode.
[tabcontent]
[tab]
ED HYMAN
Chairman, Founder,
Evercore ISI
MATTHEW MCLENNAN
Head of Global Value Team, Portfolio Manager,
First Eagle Investment Management
[/tab]
[tab]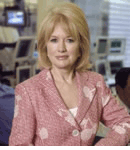 This week we are continuing our annual, exclusive interview with legendary economist Ed Hyman, founder and Chairman of Evercore ISI. Hyman has been voted Wall Street's number one economist for an astonishing 36 years by institutional investors polled by Institutional Investor magazine. .
We always pair Hyman with a top ranked money manager. This week he is again joined by Matthew McLennan, Head of the Global Value team at First Eagle Investment Management, and portfolio manager of the five Star rated First Eagle Global fund, which he has run since 2008.
The two know and respect each other and bring different perspectives to the table. Hyman is an optimist by nature and reads numerous economic tea leaves on a daily basis. McLennan is a patient value investor who focuses on identifying risks to avoid what he calls the "long-term impairment of capital. Together they bring a balanced  view to the global outlook.
Last week we covered the conditions in the U.S. for 2017. In case you missed it,  Hyman is encouraged by the pickup in strength and confidence in the economy and markets and believes a recession is years away. McLennan identifies the risks he sees developing, particularly excessive fiscal stimulus and the high levels of debt and stock prices and shares how he is protecting his portfolios from any repercussions.
This week we are broadening the discussion to include the rest of the world. Hyman and his research team at Evercore ISI are seeing increasing evidence that global growth is accelerating. He will discuss the major drivers. McLennan will describe the vulnerabilities he sees and where he is able to find rare pockets of value.
Both men are voracious readers. In the EXTRA feature on our website, they will share their latest book recommendations.
If you miss the show on air this week, you can always catch it later on our website. Feel free to also view last week's exclusive episode there as well. You can also view all of our episodes and clips on our YouTube channel.
As always, we welcome your feedback on Facebook, Twitter or via the Contact Us link on our website.  We read all of your comments!
Have a great weekend and make the week ahead a profitable and productive one!
Best Regards,
Consuelo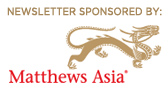 [/tab]
[tab]

CONSIDER MCLENNAN'S PHILOSOPHY OF PATIENT CAPITAL
[/tab]
[tab]
No Bookshelf titles this week.
[/tab]
[tab]

HYMAN: FAVORITE FOREIGN MARKET
Buy Japanese stocks
Economy and stock market are improving
WisdomTree Japan Hedged Equities ETF (DXJ)
DXJ stock price ($50.47) and 52-week range ($37.05-51.81) (As of 1/11/17)
MCLENNAN: FACTORY AUTOMATION LEADER
Buy Fanuc Corporation ADR PINX (FANUY)
FANUY price ($17.28) and 52-week range ($12.93-19.00) (As of 1/11/17)
[/tab]
[tab]
DXJ stock price ($50.47) and 52-week range ($37.05-51.81) (As of 1/11/17)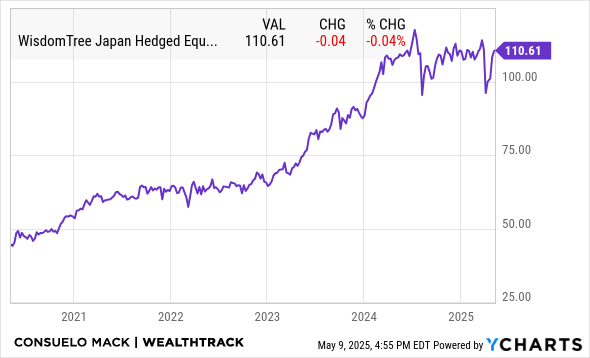 FANUY stock price ($17.28) and 52-week range ($12.93-19.00) (As of 1/11/17)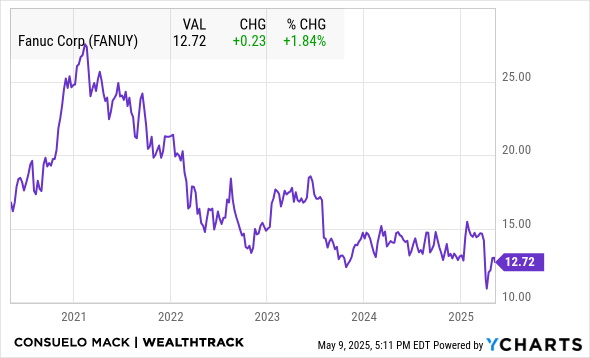 [/tab]
[tab]
WEALTHTRACK PREMIUM subscribers can access your copy here, otherwise this transcript is available here for purchase.
[/tab]
[tab]
Ed Hyman from the WEALTHTRACK archives:

Matthew McLennan from the WEALTHTRACK archives:

If the archive episodes do not appear here, please turn off, or whitelist this site, in your ad blocker extension.
[/tab]
[tab]
VORACIOUS READERS' FAVORITE BOOKS
A key contributor to the professional success of economist Ed Hyman and portfolio manager Matt McLennan is their voracious reading habit. They both have eclectic interests and don't limit their lists to finance. We asked them to recommend some recent favorites.
ED HYMAN
[one-half]

[/one-half]
[one-half last]

[/one-half]
[one-half]
Shoe Dog: A Memoir by the Creator of Nike

[/one-half]
[one-half last]
Antifragile: Things That Gain from Disorder (Incerto)

[/one-half]
MATTHEW MCLENNAN
Letters from a Stoic (Penguin Classics)

[/tab]
[/tabcontent] [/tabs]