In an exclusive interview, Ed Hyman, Wall Street's # 1 ranked economist for a record 36 years describes how much the financial world has changed in the last year. He and top investor, Matthew McLennan describe what it means for the U.S. economy and markets.
WEALTHTRACK Episode #1329; Originally Broadcast on January 06, 2017
Listen to the audio only version here:
Explore This Episode
We have compiled additional information and content related to this episode.
[tabcontent]
[tab]
ED HYMAN
Chairman, Founder,
Evercore ISI
MATTHEW MCLENNAN
Head of Global Value Team, Portfolio Manager,
First Eagle Investment Management
[/tab]
[tab]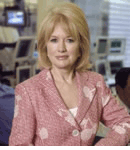 Ed Hyman is cautiously predicting that the U.S. economy will grow a little bit faster this year and bring inflation and interest rates up along with it. As for the likelihood of recession, he believes it is several years away. This week, in what has become an annual WEALTHTRACK tradition, Hyman joins us for an exclusive two-part interview on the outlook for the global economy.
The founder and Chairman of Evercore ISI is a financial super star, having been voted Wall Street's number one economist for 36 out of the past 37 years. His research is a daily must read for institutional investors all over the country if not the world.
Every year on WEALTHTRACK we also ask a top investment pro to join Ed, to put his macroeconomic outlook into investment perspective. This year another WEALTHTRACK regular, First Eagle Management's Matthew McLennan is joining us.
McLennan is Head of the Global Value Team at First Eagle Investment Management, where he is also a portfolio manager for several funds, including the flagship First Eagle Global Value fund, which he took over from legendary value investor, Jean Marie Eveillard in 2008.
Rated Five Star by Morningstar, the Global fund is in the top decile or higher in its World Allocation category for the past one, three, five and ten year periods and is known for its above average risk adjusted returns.
This week our primary focus will be the outlook for the U.S. economy and markets. Next week we will concentrate more on international conditions, although we recognize they are all interrelated.
Hyman's team expects the U.S. economy to pick up steam this year, forecasting real GDP- that's excluding inflation- of 2.5% in 2017 versus an estimated 2% in 2016. They expect inflation to pick up as well, with the Fed's favored GDP deflator measure rising from 1.5% last year to 2.5%. As for the Fed Funds Rate, they are looking for a sizable increase from around 0.60% to 1.35% by year-end.
The yield on the benchmark ten-year Treasury should rise half a percentage point from 2.5% in December to 3% by December of this year.  And finally they expect profits to improve, estimating that the combined earnings per share of the S&P 500 companies will rise about 10% year over year.
Hyman is the first to admit that a lot can change between now and year-end, but eight years into an economic recovery he lists the mounting evidence of improvement, including his expanding list of American cities where business in booming.
If you miss the show on air this week, you can always catch it on our website. You can also view it on our YouTube channel.
As always, we welcome your feedback on Facebook, Twitter or via the Contact Us link on our website. We read all of your comments!
Have a great weekend and make the week ahead a profitable and productive one!
Best Regards,
Consuelo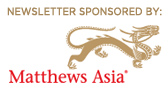 [/tab]
[tab]

REVIEW YOUR RISK TOLERANCE FOR THE U.S. STOCK PORTION OF YOUR PORTFOLIO
[/tab]
[tab]
ED HYMAN
[one-half]

[/one-half]
[one-half last]

[/one-half]
[one-half]
Shoe Dog: A Memoir by the Creator of Nike

[/one-half]
[one-half last]
Antifragile: Things That Gain from Disorder (Incerto)

[/one-half]
MATTHEW MCLENNAN
Letters from a Stoic (Penguin Classics)
[/tab]
[tab]

HYMAN: LEADING SECTOR
BUY FINANCIALS
Evercore ISI investment team's #1 sector pick
Not too expensive yet
Recommends Financial Select Sector SPDR ETF (XLF)
MCLENNAN: MARKETING SERVICES LEADER
BUY OMNICOM GROUP (OMC)
Offers stable business with high free cash flow yield
[/tab]
[tab]

[/tab]
[tab]
WEALTHTRACK PREMIUM subscribers can access your copy here, otherwise this transcript is available here for purchase.
[/tab]
[tab]
Ed Hyman from the WEALTHTRACK archives:

Matthew McLennan from the WEALTHTRACK archives:

If the archive episodes do not appear here, please turn off, or whitelist this site, in your ad blocker extension.
[/tab]
[tab]
VORACIOUS READERS' FAVORITE BOOKS
A key contributor to the professional success of economist Ed Hyman and portfolio manager Matt McLennan is their voracious reading habit. They both have eclectic interests and don't limit their lists to finance. We asked them to recommend some recent favorites.
ED HYMAN
[one-half]

[/one-half]
[one-half last]

[/one-half]
[one-half]
Shoe Dog: A Memoir by the Creator of Nike

[/one-half]
[one-half last]
Antifragile: Things That Gain from Disorder (Incerto)

[/one-half]
MATTHEW MCLENNAN
Letters from a Stoic (Penguin Classics)
[/tab]
[/tabcontent] [/tabs]