[box] During PBS Pledge this week we are revisiting our annual exclusive, Ed Hyman, Wall Street's #1 ranked economist for a record 37 years shares his outlook for the U.S. joined by leading value manager Matthew McLennan. Watch that episode again here.[/box]
NEW THIS WEEK:
How do you raise financially responsible children in an instant gratification, consumer-oriented culture? Award-winning personal finance journalist Jonathan Clements shares his common sense How to Think About Money approach.

WEALTHTRACK Episode #1437; Originally published on March 02, 2018
Listen to the audio only version here:


Explore This Episode
We have compiled additional information and content related to this episode.
[tabcontainer] [tabtext]Guest Info[/tabtext] [tabtext]Newsletter[/tabtext] [tabtext]Action Point[/tabtext] [tabtext]Bookshelf[/tabtext] [tabtext]One Investment[/tabtext] [tabtext]Stock Mentions[/tabtext] [tabtext]Transcript[/tabtext] [tabtext]Video Archive[/tabtext] [/tabcontainer]
[tabcontent]
[tab]
JONATHAN CLEMENTS
[/tab]
[tab]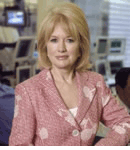 How do you raise financially responsible children, especially in a society where personal debt levels are at record highs and savings rates are at multi-year lows?
Most parents don't realize it but their children's financial education begins really early just by the example they set. Do they live below or above their means? Do they delay gratification and save, or indulge their whims and take on debt?
How to educate your children to be financially responsible and eventually independent and financially secure adults is the focus of our EXTRA feature on WEALTHTRACK.COM.  Our guest, Jonathan Clements is an award-winning personal finance journalist who publishes a free monthly newsletter, Humble Dollar, and has written several notable books on the topic including How to Think About Money.
Public television's spring fundraising drive is underway which means WEALTHTRACK might be pre-empted on many stations. As a result, we are revisiting an annual WEALTHTRACK tradition, our rare interview with Wall Street's longtime number one economist, Ed Hyman who joined us in a rare interview with noted global value investor, Matthew McLennan. They shared their outlook for the U.S. economy and markets in the year ahead. Next week, as the spring pledge season continues we will look beyond our borders to the world at large.
In case you missed it, Hyman is Founder, Chairman and Head of Economic Research at Evercore ISI, a top-ranked macro and investment research firm. He has been voted the number one economist on Wall Street by Institutional Investor's survey of professional investors for an incredible thirty-seven years. His comprehensive, but succinct and easily digestible daily macro research reports are considered must-reads by professional investors.
McLennan joins us for the second year in a row. He heads up First Eagle Investment Management's Global Value team, overseeing $111 billion in assets. He is portfolio manager on several funds including the firm's flagship First Eagle Global Fund which has delivered strong risk-adjusted returns over many years under McLennan's decade of leadership and before that under legendary value investor Jean Marie Eveillard.
Their comments made in January are still timely today with Hyman's accelerating growth theme intact and McLennan's warning about building market pressures being born out.
Have a great weekend and make the week ahead a profitable and productive one.
Best regards,
Consuelo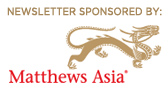 [/tab]
[tab]
No Action Point this week.
[/tab]
[tab]
Bookshelf titles available soon.
[one_third]

How to Think About Money

[/one_third]
[one_third]

The Little Book of Main Street Money: 21 Simple Truths That Help Real People Make Real Money: 2017

[/one_third]
[one_third_last]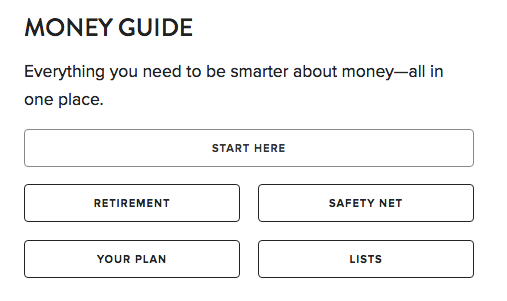 Money Dollar articles can be found on the Humble Dollar site.
[/one_third_last]
[/tab]
[tab]
No One Investment this week.[/tab]
[tab]
No stock mentions in this episode.[/tab]
[tab]
No transcript available for this episode.
[/tab]
[tab] Johnathan Clements from the WEALTHTRACK archives:

If the archive episodes do not appear here, please turn off, or whitelist this site, in your ad blocker extension.
[/tab]
[/tabcontent] [/tabs]