It's the start of summer pledge season on Public Television. We are revisiting some interviews that have been of great interest to our viewers. An exclusive interview with outspoken Treasury bond manager Robert Kessler. What's to blame for the sea change that has occurred in the financial markets in recent months?
Watch this episode again
.
NEW THIS WEEK: One of the questions we are often asked is "How do I find a good financial planner?"
Jamie Hopkins, Co-Director of the Center for Retirement Income at The American College of Financial Services, shares his thoughts on how to find the right advisor.

Watch more from Jamie Hopkins:

JAMIE HOPKINS EXPLAINS WHY WE NEED TO RETHINK EVERYTHING WE ASSUME WE KNOW ABOUT RETIREMENT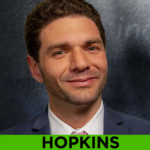 Award-winning retirement expert Jamie Hopkins explains why it's essential to rethink retirement planning.
TRANSITIONING FROM WORK TO RETIREMENT IS FRAUGHT WITH FINANCIAL RISKS. SPECIALISTS EARHART & HOPKINS EXPLAIN HOW TO DO IT SUCCESSFULLY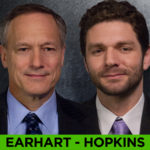 Two retirement income specialists, Professor Jamie Hopkins and Financial Advisor, Steven Earhart show us how to create our own paycheck in retirement.
WATCH NOW…

Tagged with: episode_1450 • pledge