A market warning: Why bond manager Robert Kessler advises extreme caution ahead.

WEALTHTRACK Episode #1435; Originally Broadcast on Febraury 16, 2018
Listen to the audio only version here:


Explore This Episode
We have compiled additional information and content related to this episode.
[tabcontent]
[tab]
ROBERT KESSLER
[/tab]
[tab]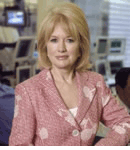 What's to blame for the sea change that has occurred in the financial markets recently:  the spike in volatility, the first official stock market correction in two years and a rise in formerly placid long-term interest rates?
The almost universal answer from Wall Street is that the disruption in the financial markets has been caused by an acceleration in global growth, a pickup in inflation from abnormally low levels and the withdrawal of years of stimulus from major central banks.
And there is another factor at work in the U.S., the huge expansion in government spending. The recent 2-year budget deal adds nearly $300 billion to government spending. By some estimates the Treasury will need to issue more than a trillion dollars in bonds a year to cover the burgeoning federal budget deficit.
Is this just one more reason to avoid U.S. Treasuries?  Financial luminaries such as Warren Buffet, former Fed chairman Alan Greenspan, and current and former so-called bond kings Jeffrey Gundlach and Bill Gross would say, yes. At various times in recent years they have all called bonds, including Treasuries, extremely expensive if not downright dangerous investments.
Not so this week's guest. He is Robert Kessler, Founder and CEO of Kessler Investment Advisors, a manager of fixed-income portfolios with a specialty in U.S. Treasuries for institutions and high net worth individuals globally.  For years Kessler has been correct in predicting interest rates would fall and stay low and also in recommending Treasuries for their investment potential and safe haven characteristics. What's his view now? We'll find out.
As always, this week's program is available to ourPREMIUM subscribers right now.  Our exclusive EXTRAfeature with Robert Kessler addresses risk and how his regular rock climbing expeditions have influenced his investment perspective.
Thank you for watching. Have a great weekend and make the week ahead a profitable and a productive one.
Best regards,
Consuelo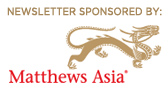 [/tab]
[tab]

CONSIDER BUILDING A LADDERED TREASURY BOND PORTFOLIO ONLINE AND FEE FREE
Buy a series of bonds that mature at different times
TREASURY BOND LADDER
Bottom rungs – short-term maturities (1-2 years)
Middle rungs – intermediate (5-7 years)
Top Rungs – long-term (10-30 years)
Diversify interest rates
Insulate portfolio from ups & downs
Keep up with interest rate changes
Get stable income
TO BUY NEW TREASURY ISSUES:
www.treasurydirect.gov
Monthly Auctions
2, 3, 5, 7, 10 & 30 year maturities
Minimum investment $100
Interest is paid semi-annually
Free from state & local taxes
[/tab]
[tab]
No Bookshelf titles this week.
[/tab]
[tab]

MONEY CERTAIN
Buy and hold a long-term U.S. Treasury Strip
(Also known as a Zero-Coupon Treasury Bond)
Stripped of interest payments
Sells at deep discount
Pays full principal at maturity
[/tab]
[tab]
No stock mentions in this episode.[/tab]
[tab]
This transcript will be available soon. More information regarding WEALTHTRACK transcripts can be found here
[/tab]

[tab]
Robert Kessler from the WEALTHTRACK archives:

If the archive episodes do not appear here, please turn off, or whitelist this site, in your ad blocker extension.
[/tab]
[tab]
UNDERSTANDING RISK
Bond manager Robert Kessler is an avid and serious rock climber. What difference has being up close and personal in this high risk sport made in his investing?

[/tab]
[/tabcontent] [/tabs]