[box type="shadow"]
In the final week of winter fundraising season for Public Television, we are revisiting the final episode of our popular two-part interview with The Motley Fool's Co-Founders David and Tom Gardner. Among the topics discussed: beating the market, building a global business and having fun! Watch the episode again here.
[/box]
NEW THIS WEEK: Financial innovator Dr. Richard Sandor is known as the "father" of financial futures and carbon trading. He discusses the unheralded and significant environmental progress being made on the local level in the U.S., plus his latest innovation, an alternative to LIBOR, the troubled global interest rate benchmark. It's the American Financial Exchange, an electronic exchange for direct interbank and financial institution lending and borrowing. It's up and running and he considers it his "best idea yet."

WEALTHTRACK Episode #1524; Originally Published on November 30, 2018
Listen to the audio only version here:

[learn_more caption="Click Here to Translate the Acronyms"]
LIBOR: the London Interbank Offered Rate
U.S. AMERIBOR: a benchmark rate that reflects the actual market-determined cost of borrowing for U.S. financial institutions
Federal Reserve's SOFR (Secured Overnight Financing Rate): a broad measure of the cost of borrowing cash overnight collateralized by Treasury securities
SIFI: Systemically Important Financial Institution
INTERCONTINENTAL EXCHANGE INC. (ICE): an American company that builds, operates and advances global financial and commodity markets
CHICAGO CLIMATE EXCHANGE (CCX): founded by Richard Sandor in 2003 as a voluntary greenhouse gas (GHG) emission cap and trade scheme located in North America, and acquired by Intercontinental Exchange in 2010
EUROPEAN CLIMATE EXCHANGE (ECX): the leading marketplace for trading carbon dioxide emissions in Europe and internationally
TIANJIN CLIMATE EXCHANGE CO, LTD: China's first carbon market cap-and-trade exchange
RGGI. Inc. (Regional Greenhouse Gas Initiative): the first mandatory market-based program in the United States to reduce greenhouse gas emissions
[/learn_more]
Explore This Episode
We have compiled additional information and content related to this episode.
[tabcontainer] [tabtext]Guest Info[/tabtext] [tabtext]Newsletter[/tabtext] [tabtext]Bookshelf[/tabtext] [/tabcontainer]
[tabcontent]
[tab]
RICHARD L. SANDOR
The Aaron Director Lecturer in Law and Economics,
[/tab]
[tab]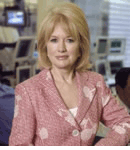 Major financial innovations are rare. When they occur they can be game-changers. This week's featured EXTRA guest, Dr. Richard Sandor was honored by his home city of Chicago as the "father of financial futures" and by TIME magazine as one of the "Heroes of the Environment" for his work as the "Father of Carbon Trading."
He calls his latest innovation his "best idea yet." It's a U.S. alternative to LIBOR, the troubled global interest rate benchmark. In 2015 Sandor and colleagues launched  theAmerican Financial Exchange (AFX), an electronic exchange for direct interbank and financial institution lending and borrowing and its Ameribor benchmark rate. The exchange is up and running and participation by regional banks and financial institutions is growing rapidly. He'll explain why benchmark rate competition is so important. I also asked him to give us an update on carbon trading and environmental finance. His view is one of optimism. He discusses the unheralded and significant environmental progress being made on the local level in the U.S., which has national impact.
This is the final week of winter fund raising season for Public Television, so we are revisiting the last episode of our popular two-part interview with The Motley Fool's Co-Founders and brothers, David and Tom Gardner. Among the topics discussed: beating the market, building a global business and having fun!
We also have an exclusive EXTRA interview on our website with Tom and David about their involvement in Conscious Capitalism.
As always, if you miss the show on Public Television, you can watch it at your convenience online. If you have comments or questions, please connect with us viaFacebook or Twitter.
Have a super weekend and make the week ahead a profitable and a productive one.
Best regards,
Consuelo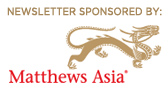 [/tab]
[tab]
[one_half]

[/one_half]


[one_half_last]
[/tab]
[/tabcontent] [/tabs]