Beating the market, building a business & having fun with The Motley Fool's Tom & David Gardner. Part 2 of 2.

WEALTHTRACK Episode #1505; Originally Broadcast on July 20, 2018
Listen to the audio only version here:

Explore This Episode
We have compiled additional information and content related to this episode.
[tabcontent]
[tab]
[one-half]
DAVID GARDNER
[/one-half]
[one-half last]
TOM GARDNER
[/one-half]
[/tab]
[tab]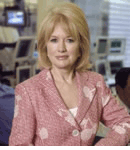 We like success stories, especially when it involves admirable people. This week's guests qualify on multiple fronts which really sets them apart.
They are David and Tom Gardner, Co-Founders of The Motley Fool, which is celebrating its 25thanniversary. Now a global online investing service with an estimated 12 million users accessing its various services every month, Motley Fool's mission is "helping the world invest- better" and having fun doing it!
Its focus is investing in individual stocks, one company at a time, and holding them for years.
Investing better starts at home. The brothers have tracked their stock picks published in their newsletter, Stock Advisor since 2002. Both have achieved their first priority which is to beat the market. They have done so by a wide margin. David's focus on innovative, cutting edge companies has resulted in a nearly seven fold increase over the market's return. Tom's emphasis on founder-led and outstanding business cultures has more than doubled the market's performance.
The Motley Fool has also built an internal team of successful investors. Its flagship Motley Fool Global Opportunities fund has beaten the market and its Morningstar World Large Stock category by substantial amounts. The brothers have also focused on building a great business culture of their own and have been recognized for doing so.  Glassdoor named The Motley Fool the "Best Small & Medium-Sized Company to Work For" in the U.S. in 2014 and 2015 and the firm has consistently been ranked as a top place to work by other organizations.
David and Tom have also been recognized as "Heroes of Conscious Capitalism" for "…providing great value to all of their stakeholders" and creating "…one of the best financial service companies, building an enthusiastic and well-provided for workforce that helps others achieve their investment goals."   
The Gardner brothers are also dedicated to helping children learn about investing. In part 2 of our interview with them, David explained how their own interest in stocks started with their Dad.
We also have an exclusive EXTRA interview on our website with Tom and David about their involvement in Conscious Capitalism.
As always, if you miss the show on Public Television, you can watch it at your convenience online. If you have comments or questions, please connect with us via Facebook or Twitter.
Have a great weekend and make the week ahead a profitable and a productive one.
Best regards,
Consuelo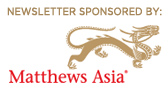 [/tab]
[tab]


READ CONSCIOUS CAPITALISM: LIBERATING THE HEROIC SPIRIT OF CAPITALISM

Conscious Capitalism: Liberating the Heroic Spirit of Business

[/tab]
[tab]
Conscious Capitalism: Liberating the Heroic Spirit of Business
[one_third]
The Motley Fool What to Do with Your Money Now: Ten Steps to Staying Up in a Down Market
[/one_third]
[one_third]

The Motley Fools Rule Breakers Rule Makers : The Foolish Guide To Picking Stocks

[/one_third]
[one_third_last]

The Motley Fool Million Dollar Portfolio: How to Build and Grow a Panic-Proof Investment Portfolio

[/one_third_last]
[/tab]
[tab]
No One Investment this week.[/tab]
Live Nation Entertainment Inc (LYV)

[/tab]
[tab]
This transcript is available here. More information regarding WEALTHTRACK transcripts can be found here
[/tab]
[tab]David and Tom Gardner from the WEALTHTRACK Archives:
If the archive episodes do not appear here, please turn off, or whitelist this site, in your ad blocker extension.
[/tab]
[tab]
CONSCIOUS CAPITALISM
The Motley Fool has won numerous awards for its corporate culture including being named the Best Place to Work by GlassDoor.com in 2014 and 2015.
Co-Founders Tom and David Gardner have also been recognized as Heroes of Conscious Capitalism by the non-profit organization by that name where David now serves on the board of directors.
More information on Conscious Capitalism: www.consciouscapitalism.org

[/tab]
[/tabcontent] [/tabs]