Guaranteed income for life. Retirement experts Kim Lankford of Kiplinger's and New York Life's Christopher Blunt discuss strategies to avoid outliving your nest egg.

WEALTHTRACK Episode #1243; Originally Broadcast on April 15, 2016
Listen to the audio only version here:

Explore This Episode
We have compiled additional information and content related to this episode.
[tabcontent]
[tab]
KIM LANKFORD
CHRISTOPHER BLUNT
[/tab]
[tab]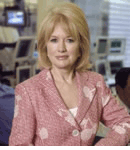 How to pay for retirement remains one of the greatest financial challenges for Americans, and the baby boom generation is staring it in the face.  Of the estimated 76 million of us born between 1946 and 1965, two thirds – or 40 million – are already 65 or over. Yet only one in four boomers expect significant income from an employer provided pension. Aside from Social Security, most boomers are on their own!
According to the sixth annual report on Retirement Preparedness by the Insured Retirement Institute, many boomers are woefully unprepared and their situation has only gotten worse over the last five years:
– Less than half, approximately 35 million of them, lack any retirement savings today.
– 59% of them cite Social Security as a major source of retirement income, up from 42% five years ago.
– Only 24% of boomers are highly confident they will have enough savings to last throughout retirement, down from 36%.
Plus, only about 40% have tried to figure out how much they need to have saved for retirement, and a third of them did not include health care costs in their calculations.
But there is good news for boomers as well. Working with a financial advisor can make a huge difference in financial well-being. At least 9 in 10 boomers who work with a financial adviser have retirement savings and more than 8 in ten who work with financial professionals believe they are better prepared for retirement.
This week we are discussing how to increase our sources of income with two retirement pros, who were with us five years ago to explore income producing alternatives. We asked them back to find out what the best options are now.
Kim Lankford is an award winning personal finance journalist, Contributing Editor and Columnist for Kiplinger's Personal Finance magazine, an acknowledged expert on insurance and author of several books including The Insurance Maze: How You Can Save Money on Insurance and Still Get the Coverage You Need. 
We'll also be joined by Christopher Blunt, President, Investments Group at New York Life where he oversees its $500 billion asset management business, including its annuities divisions.
When Blunt was on last he was Head of the Retirement Income Security Group at New York Life. Blunt started out as a financial advisor and since then has spent most of his career advising financial planners on retirement solutions for their clients.
They will update us on their assessment of the state of retirement planning and discuss some familiar and new strategies to close the growing gap between retiree savings and expenses.       
If you miss the show on Public Television this week, you can watch us at your convenience on our website.  You'll also find my weekly Action Points and our guests'  "One Investment" recommendations for long-term diversified portfolios there.
Thank you for watching.  Have a great weekend, and make the week ahead a profitable and productive one.
Best Regards,
Consuelo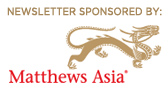 [/tab]
[tab]

SEE A FINANCIAL PLANNER TO DISCUSS GUARANTEED INCOME OPTIONS
GUARANTEED FOR LIFE INCOME
Immediate annuities

Payouts start immediately upon purchase

Deferred Income Annuities

Payouts start at a future date

Qualified Longevity Annuity Contracts (QLACs)

Approved in 2014
Used in IRAs, 401(k)s, approved retirement plans
Fixed Income Annuities
Excluded from traditional required minimum distributions
Can be deferred to age 85
Can be left to beneficiaries
[/tab]
[tab]
No Bookshelf titles this week.
[/tab]
[tab]

LANKFORD: TRIPLE TAX BENEFIT
Open a Health Savings Account (HSA)
Contributions are pre-tax or tax deductible
Grows tax deferred
No time limit for use
Use tax-free for health expenses
BLUNT: QUALITY ADVICE
Find a high-quality financial advisor
Retirement planning in complicated
Key professional designations:
Retirement Income Certified Professional (RICP)
Certified Financial Planner (CFP)
[/tab]
[tab]No stock mentions in this episode.[/tab]
[tab]This transcript will be available soon. More information regarding WEALTHTRACK transcripts can be found here
[/tab]
[tab]
The episode featuring Blunt and Lankford from 2011:

Kim Lankford from the WEALTHTRACK Archives:

[/tab]
[tab]
The vast majority of Baby Boomers are not prepared for retirement. According to the sixth annual report on retirement readiness by the Insured Retirement Institute (IRI) only 24% of Boomers are confident they will have enough savings to last throughout their retirement years. A positive note in the survey- visiting a financial advisor can make a difference in preparedness and outlook. Click the image to download the report. [PDF 1.3MB]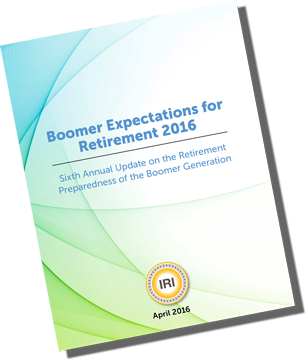 [/tab]
[/tabcontent] [/tabs]