[box]In this final week of the winter fund-raising season, on television this week we are revisiting one of our most popular recent programs. How do you prevent investors from buying and selling at the wrong time? Financial innovator and successful value investor, Gotham Funds' Joel Greenblatt explains his new hybrid approach combining indexing and his active long/short strategies. Watch the episode again here.
[/box]
NEW THIS WEEK:
We are always looking for investment opportunities for our viewers, even during fund raising season on Public Television. This week a report from past WealthTrack guest, Robert Horrocks, Chief Investment Officer of the pioneering, Asia-oriented mutual fund firm Matthew Asia caught our eye.
The U.S. has been the place to be over the last 5 years, outperforming just about every other stock market. However Horrocks says that is changing. Year-to-date Pacific/Asia ex-Japan equity funds have outperformed U.S. domestic oriented stock funds. Matthews points out that the behavior of the two markets is becoming increasingly differentiated and the correlation between the two is decreasing. What's going on? Will it last? Horrocks shares his perspective with us.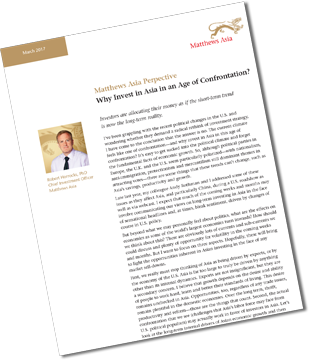 Read the report [.pdf]