Where is the next financial crisis developing? How can investors protect themselves? Answers from two crisis experts, Robert Aliber, Editor Manias, Panics, and Crashes and Global Shocks author, Nicholas Sargen.

WEALTHTRACK Episode #1317; Originally Broadcast on October 14, 2016
Listen to the audio only version here:
Explore This Episode
We have compiled additional information and content related to this episode.
[tabcontent]
[tab]
ROBERT ALIBER
Editor,
Manias, Panics, and Crashes
NICHOLAS SARGEN
Author,
Global Shocks: An Investment Guide for Turbulent Markets
[/tab]
[tab]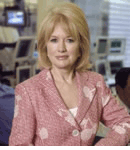 We live in turbulent economic times. As the latest edition of the classic, Manias, Panics, and Crashesputs it: "The years since the early 1970's are unprecedented in terms of the large changes in the day-to-day and month-to month prices of commodities, currencies, bonds, stocks, and real estate relative to their long- run average prices".
Also unprecedented in recent history are the 40 some odd banking crises that have occurred around the world in the last three plus decades. And again, according to Manias, Panics, and Crashes, they have tended to come in waves.
The first wave was in the early 1980s, with the $800 billion dollar default of U.S. dollar-denominated debt by Mexico, Brazil, Argentina and ten other developing countries.  The early 1990s saw a second wave, engulfing Japan and two Nordic countries, Finland and Sweden. The third wave identified began in mid-1997, the Asian financial crisis that started with Thailand, Malaysia and Indonesia, and spread to impact South Korea, Russia, Brazil and Argentina.  The fourth wave was the most recent, the Great Recession, which began with the failure of Fannie Mae and Freddie Mac, the giant government sponsored mortgage lenders, followed by the collapse of Lehman Brothers.
Why have we experienced so much financial turbulence in recent years? That was the focus of last week's WEALTHTRACK with our two guests who are experts in the field. You can see last week's program on our website.
In Part Two this week, we are turning our attention to where crises might be developing…and how to invest in the meantime.  We are continuing the conversation with noted economist Robert Aliber, Emeritus Professor of International Economics and Finance at the University of Chicago Business School, the editor of the last three editions of Manias, Panics, and Crashes, and a prolific author in his own right on international finance, as well as the author of two personal finance books titled Your Money and Your Life.
We'll be joined again by Nick Sargen, Chief Economist and Senior Investment Advisor for Fort Washington Investment Advisors, who has had similar roles at major financial institutions over the years as well as positions at the Federal Reserve Bank of San Francisco and the U.S. Treasury department.
Sargen's new book is Global Shocks: An Investment Guide for Turbulent Markets.
Aliber and Sargen will share their insights about the financial trouble spots developing now.
As always, if you miss the show on Public Television, you can watch it at your convenience on our website.  You'll also find my weekly Action Points there, plus our guests' "One Investment" ideas.
Thank you for watching.  Have a great weekend and make the week ahead a profitable and productive one.
Best Regards,
Consuelo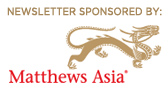 [/tab]
[tab]

TAKE ADVANTAGE OF STILL EXTREMELY LOW INTEREST RATES
[/tab]
[tab]
[one-half]
Manias, Panics, and Crashes: A History of Financial Crises, Seventh Edition
[/one-half]
[one-half last]
Global Shocks: An Investment Guide for Turbulent Markets
[/one-half]
[/tab]
[tab]

ALIBER: RISING RATES, RISING BANKS?
Buy bank stocks
Rising interest rates =

Rising bank revenues & profits
Rising bank profits
Rising bank stocks
SARGEN: PRIVATE DEBT INCOME
Buy shares in Business Development Companies (BDCs)
Make loans to mid-sized companies
Interest rate is based off floating exchange rate
Attractive spreads
Require homework
[/tab]
[tab]No stock mentions in this episode.[/tab]
[tab]
WEALTHTRACK PREMIUM subscribers can access your copy here, otherwise this transcript is available here for purchase.
More information regarding WEALTHTRACK transcripts can be found here
[/tab]
[tab] This is Robert Aliber's first appearance on WEALTHTRACK. Here's Nicholas Sargen's appearance from the WEALTHTRACK Archives:
[post-content id=12675 show_title="true" show_date="true" show_excerpt="true" show_image="true" ]
[post-content id=15306 show_title="true" show_date="true" show_excerpt="true" show_image="true" ]
[/tab]
[tab]
No WEB EXTRA this week.
[/tab]
[/tabcontent] [/tabs]