FINANCIAL CRISIS PERSPECTIVE
Where is the next financial crisis developing? How can investors protect themselves? Answers from two crisis experts, Robert Aliber, Editor Manias, Panics, and Crashes and Global Shocks author, Nicholas Sargen.


WEALTHTRACK Episode #1317; Originally Broadcast on October 14, 2016
Explore This Episode
We have compiled additional information and content related to this episode.
ROBERT ALIBER
Editor,
Manias, Panics, and Crashes
NICHOLAS SARGEN
Author,
Global Shocks: An Investment Guide for Turbulent Markets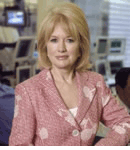 Newsletter available soon.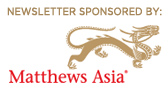 TAKE ADVANTAGE OF STILL EXTREMELY LOW INTEREST RATES
Manias, Panics, and Crashes: A History of Financial Crises, Seventh Edition
Global Shocks: An Investment Guide for Turbulent Markets
ALIBER: RISING RATES, RISING BANKS?
Buy bank stocks
Rising interest rates =

Rising bank revenues & profits
Rising bank profits
Rising bank stocks
SARGEN: PRIVATE DEBT INCOME
Buy shares in Business Development Companies (BDCs)
Make loans to mid-sized companies
Interest rate is based off floating exchange rate
Attractive spreads
Require homework
No stock mentions in this episode.
Download the transcript included in the WEALTHTRACK PREMIUM subscription here. [pdf]
More information regarding WEALTHTRACK transcripts can be found here
This is Robert Aliber's first appearance on
WEALTHTRACK
. Here's Nicholas Sargen's appearance from the
WEALTHTRACK
Archives:
SARGEN: FINANCIAL GAME CHANGERS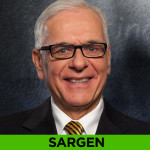 What are the biggest financial game changers of this decade?  The unprecedented cycle of global central bank easing and low interest rates? The dramatic decline in oil prices?  Fort Washington Advisors' Nick Sargen discusses the economic and market moving shifts in energy, inflation and central bank policy – and what they mean for investors
SARGEN & WILBY: INVESTING IN TURBULENCE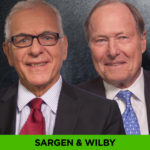 A rare interview with two veteran investors who say turbulent and volatile markets are here to stay and require some unusual approaches.
Fort Washington Investment Advisor's Nick Sargen and former mutual fund star, now private investor Bill Wilby share their strategies.
WEB EXTRA
this week.

Tagged with: premium