[box]
As it's Labor Day weekend and a summer vacation week for many, we are revisiting a recent show with leading Wall Street economist and strategist
Ed Yardeni. He explains why it pays to be optimistic, even in today's markets. You can watch this episode again here.
[/box]
NEW THIS WEEK…
As many of you are, I am on vacation this week in the midst of a heatwave, this one in the Northeast. I continue my investment reading, however, and came across this interesting essay on addressing climate change through what is called "adaptive strategies" by Bob Bunting, a scientist, entrepreneur, educator and the author of a financial newsletter at bobsstocks.com.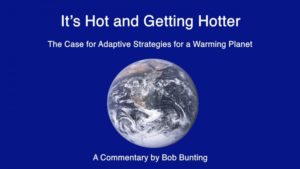 Read the article.