Leading Wall Street economist and strategist Ed Yardeni explains why it pays to be optimistic, even in today's markets.

WEALTHTRACK Episode #1446; Originally Broadcast on May 04, 2018
Listen to the audio-only version here:


Explore This Episode
We have compiled additional information and content related to this episode.
[tabcontent]
[tab]
EDWARD YARDENI
[/tab]
[tab]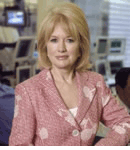 One of the reasons I love my job so much is that I get to talk to really smart interesting people who are at the top of the financial field, and as it turns out, they love what they are doing as well. We are all fascinated by the dynamism, complexity and phenomenal potential of economies and markets.  And we are motivated by the desire to help our clients, in our case viewers, understand them and become better investors, build wealth and achieve financial security.
That's what WEALTHTRACK is all about!
This week's guest, Ed Yardeni, is a perfect example. He is new to WEALTHTRACK but not to me. I have been following his research for years, and am delighted I finally had a chance to catch up with him again.
Yardeni is a PhD economist and investment strategist who is widely followed by institutional investors. He is President of his own global investment strategy and asset allocation firm,  Yardeni Research, which he launched in 2007. Before that, he held Chief Economist or Chief Strategist positions at divisions of several major firms. He was also an economist at the Federal Reserve Bank of New York.
He and his small, long-time team at Yardeni Research put out a daily must read "Morning Briefing" report first thing in the morning and a lengthy "What I Am Reading" list which makes the rest of us feel like slackers.  However, the best news is he has just published a fun and fascinating professional autobiography titled Predicting the Markets. He is a really good writer, observer, and analyst.
The book reminded me of all of the amazing changes we have lived through over the last four decades and how they have shaped economic and market behavior. They continue to do so. Yardeni describes his job as solving a puzzle on a daily basis, connecting all the dots to get his clients on the right side of the market.
In his book, he devotes a chapter to each of the most important dots, from geopolitics to technology and productivity, to inflation, the Fed, the business cycle, consumers, and demographics. The list goes on. In this week's show, I asked him to explain which pieces of the puzzle are the most important.
If you'd like to see the program before it airs, it is available to our PREMIUM subscribers right now.  On our website, we also have an exclusive EXTRA interview with Yardeni about his popular movie reviews, and how movies can sometimes give us lessons about the markets!
If you are unable to join us for the show on television, you can watch it on our website, WealthTrack.com, or by subscribing to our YouTube Channel.
Have a great spring weekend and make the week ahead a profitable and a productive one.
Best regards,
Consuelo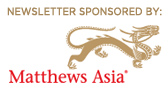 [/tab]
[tab]

SEEK THE ADVICE AND ANALYSIS OF INDEPENDENT THINKERS
Best strategists and money managers are not afraid to take contrarian positions
Sometimes really stick their necks out if research shows the market is wrong
Work for firm that encourages independent thinking and expects challenges to conventional wisdom
[/tab]
[tab]

Predicting the Markets: A Professional Autobiography

[/tab]
[tab]

INVEST IN GLOBALIZATION
"People around the world are aspirational"
Recommends equity portfolio:
50% U.S.
30% Europe and Japan
20% Emerging markets
[/tab]
[tab]
No stock mentions in this episode.[/tab]
[tab]
This transcript will be available soon. More information regarding WEALTHTRACK transcripts can be found here
[/tab]
[tab]This is Ed Yardeni's first appearance on WEALTHTRACK.
[/tab]
[tab]
SIGN OF THE TIMES
One of the perks of reading the weekly research of influential strategist and economist Ed Yardeni is his weekly movie reviews. What started as an incidental add-on has become an eagerly anticipated feature.
[/tab]
[/tabcontent] [/tabs]