Part II of our exclusive annual global outlook from Wall Street's king of economists, Ed Hyman with global portfolio manager, Matthew McLennan.
WEALTHTRACK Episode #1527; Originally Broadcast on December 21, 2018


Explore This Episode
We have compiled additional information and content related to this episode.
[tabcontent]
[tab]

[one-half]
ED HYMAN
Founder, Chairman, Head of Economic Research,
[/one-half]
[one-half last]
MATTHEW MCCLENNAN
Head of Global Value Team, Portfolio Manager,
[/one-half]
[/tab]
[tab]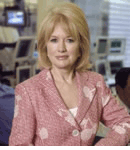 What a nerve-wracking week for investors. More than 50% of stocks in the S&P 500 are in bear market territory, having fallen 20% or more from their recent peaks. The tech heavy Nasdaq index is getting close. The Dow and S&P are well into correction range with drops of more than 10%.
As Ed Hyman will explain in part 2 of our exclusive interview with him and global value manager, Matthew McLennan we are in a synchronized global slowdown and could be in the midst of a cathartic market decline.
I just listened to Hyman's most recent broadcast to clients in which he said despite some negatives the U.S. economy is in good shape and current conditions here still lead him to believe that a recession is 3 years out. Of course, being the data hound that he is, he is the first to admit that new facts could change that.
If you missed part 1 last week, which was on the state of the U.S. economy and markets, here are Hyman's highlights: as I just mentioned, he predicts a U.S. recession is several years away. He says we are in the mid-cycle of our economic recovery, not late-cycle as most of his economist peers believe and that interest rates will stay low and inflation is nowhere to be seen. He also predicted the Fed would pause after raising rates one more time this year. It did both on Wednesday.
A more cautious note was struck by portfolio manager, Matthew McLennan who is worried about peaking corporate profits, still rich market valuations, and extremely high levels of debt which can slow growth with even small interest rate increases.
Ed Hyman is Founder, Chairman and Head of Economic Research at Evercore ISI. Hyman has been ranked the number one economist on Wall Street for a record-setting 38 years in Institutional Investor magazine's survey of professional investors.
Matthew McLennan heads the global value team at First Eagle Investment Management and is portfolio manager of several funds including the flagship First Eagle Global Fund, which has beaten its World Allocation fund category and its benchmark on both a total return and risk-adjusted basis since he took over the fund from legendary investor Jean-Marie Eveillard in 2008.
This week our focus is global. The U.S. led the recovery out of recession in 2009 and it is leading once again. After a couple of years of synchronized and accelerating global growth much of the rest of the world is slowing.  After outpacing the U.S. in 2016 and 2017 the 19 nation Eurozone is lagging. The European Central Bank recently trimmed its growth forecasts as it attempts to end its massive and unprecedented four-year stimulus program.
China, the world's second largest economy is also slowing as it grapples with the challenges of overbuilding, high levels of bank and government debt and concerns over trade disputes with the U.S.
What's the global outlook and how do we handle conditions as investors? Those are the topics addressed in part 2 of our discussion.
If you'd like to watch the show before it airs, it is available to our PREMIUM viewers on our website right now.  You'll also find an EXTRA interview with Hyman and McLennan, both avid readers, about the books they're recommending.
If you would prefer to take WEALTHTRACK with you on your commute or travels, you can now find the WEALTHTRACK podcast on TuneIn, Stitcher, and SoundCloud as well as iTunes.  Find out more on the WEALTHTRACK Podcast page.
Thank you for watching.  Have a lovely weekend. We wish you a wonderful Christmas holiday of joy and giving!  As always make the week ahead a profitable and a productive one.
Best regards,
Consuelo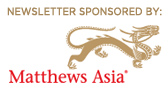 [/tab]
[tab]
[one_half]

[/one_half]
[one_half_last]

[/one_half_last]
[/tab]
[tab]
[one_fourth]


[/one_fourth]
[one_fourth]


[/one_fourth]
[one_fourth]


[one_fourth_last]


[/tab]
[tab]

MCLENNAN: GOOD AS GOLD
Own resilient companies that preserve purchasing power
Exxon Mobil Corporation (XOM)
Weyerhaeuser Co (WY)
Oracle Corporation (ORCL)
Colgate-Palmolive Company (CL)
HYMAN: GO GLOBAL
Own some global companies
Examples:
–Salesforce.com, Inc. (CRM)
–Exxon Mobil Corporation (XOM)
–Weyerhaeuser Co (WY)
[/tab]
[tab]
Oracle Corporation (ORCL)
Colgate-Palmolive Company (CL)
Fanuc Corporation ADR U.S. (FANUY)
Danone S.A. ADR U.S. (DANOY)
Salesforce.com, Inc. (CRM)
Exxon Mobil Corporation (XOM)
Weyerhaeuser Co (WY)
Salesforce.com, Inc. (CRM)
[/tab]
[tab]
This transcript is available here. More information regarding WEALTHTRACK transcripts can be found here
[/tab]
[tab]Ed Hyman, Matthrew McLennan and other guests from the WEALTHTRACK archives:

If the archive episodes do not appear here, please turn off, or whitelist this site, in your ad blocker extension.
[/tab]
[tab]
HYMAN: ANSWERS TO THE BIG QUESTIONS
After 38 years and counting as Wall Street's number one economist, Ed Hyman is still looking for answers to the big questions. He recommends a book by the world-renowned, visionary physicist, Stephen Hawking that tackles them.

---
MCLENNAN: THOUGHT- PROVOKING FINANCE
What really happened in the 2008 financial crisis? How did former Fed Chairman Paul Volcker withstand the onslaught of criticism over his recession-inducing monetary policy? Global portfolio manager, Matthew McLennan found some answers in two recently read books.

[/tab]
[/tabcontent] [/tabs]