Part I of our exclusive annual U.S. outlook from Wall Street's long-reigning king of economists, Ed Hyman with global portfolio manager, Matthew McLennan.
WEALTHTRACK Episode #1526; Originally Broadcast on December 14, 2018
Listen to the audio only version here:


Explore This Episode
We have compiled additional information and content related to this episode.
[tabcontent]
[tab]

[one-half]
ED HYMAN
Founder, Chairman, Head of Economic Research,
[/one-half]
[one-half last]
MATTHEW MCCLENNAN
Head of Global Value Team, Portfolio Manager,
[/one-half]
[/tab]
[tab]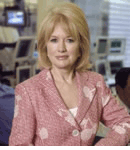 This week we begin our annual tradition of having Wall Street's King of Economists, Ed Hyman join us for an exclusive new year outlook. And for the third year in a row he will be paired with leading global investor and thought leader Matthew McLennan.
For those of you who have missed his appearances over the last 15 years, Ed Hyman is a legend in his own time. The Founder and Chairman of Evercore ISI, Ed has been voted Wall Street's number one economist for an astonishing 38 years in the Institutional Investor survey of professional investors. No one else comes even close to that record.
Matthew McLennan is a noted global value investor, recently profiled as a top manager in Barron's. He is head of the global value team at First Eagle Investment Management, overseeing more than one hundred billion dollars in assets. Matt is portfolio manager of several funds including the flagship First Eagle Global Fund, where he succeeded great value investor Jean-Marie Eveillard. Since taking the reins in 2008 the Morningstar Bronze Medalist rated fund has delivered better than 9% average annualized returns, outperforming its World Allocation category and benchmark on both a total return and risk-adjusted basis.
The investment climate has changed markedly from a year ago. In 2017 the S&P 500 had appreciated nearly 20% and had its first perfect record of advancing every month of the year on a total return basis, that means with dividends added.  This year has been quite different with much more volatility – three down months as of December,  including a nearly 7% decline in October.
The Federal Reserve has also accelerated the pace of its rate increases a bit to every quarter so far this year. And for the first time in more than a decade what's called the U.S. Yield Curve inverted, at least part of it did. That means longer-term rates fell below shorter-term ones, in this case, the yield on the five-year Treasury note fell below the yield on the two-year Treasury note.  Historically when longer-term yields are lower than shorter ones it reflects expectations of a slowdown in economic growth and signals a recession could be a few months away.
Not so says our top economist guest Ed Hyman. He believes a recession is several years away and the economy has a lot of life left.
As always, if you miss the show on Public Television, you can watch it on our website.  You'll also find an EXTRA  interview with avid readers Hyman and McLennan about the books they're recommending available exclusively on our website.
Plus a reminder that if you would like to take WEALTHTRACK with you on your commute or travels, you can now find the WEALTHTRACK podcast on TuneIn, Stitcher, and SoundCloud, as well as iTunes. Find out more on the WEALTHTRACK Podcast page.
Thank you for watching.  Have a lovely weekend, and make the week ahead a profitable and a productive one.
Best regards,
Consuelo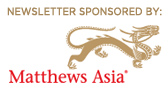 [/tab]
[tab]

KEEP SOME BONDS IN YOUR PORTFOLIO
[/tab]
[tab]
[one_fourth]


[/one_fourth]
[one_fourth]


[one_fourth]


[one_fourth_last]


[/tab]
[tab]

MCLENNAN: GOOD AS GOLD
Own resilient companies that preserve purchasing power
Exxon Mobil Corporation (XOM)
Weyerhaeuser Co (WY)
Oracle Corporation (ORCL)
Colgate-Palmolive Company (CL)
HYMAN: NEW ECONOMY BUSINESS
Salesforce.com, Inc (CRM) NYSE
Price: $140.09 on 12/12/18
52-week range: $101.32 – $161.19
[/tab]
[tab]
Exxon Mobil Corporation (XOM)
Oracle Corporation (ORCL)
Colgate-Palmolive Company (CL)
Salesforce.com, Inc. (CRM)
[/tab]
[tab]
This transcript is available here. More information regarding WEALTHTRACK transcripts can be found here
[/tab]
[tab]Ed Hyman, Matthrew McLennan and other guests from the WEALTHTRACK archives:

If the archive episodes do not appear here, please turn off, or whitelist this site, in your ad blocker extension.
[/tab]
[tab]
HYMAN: ANSWERS TO THE BIG QUESTIONS
After 38 years and counting as Wall Street's number one economist, Ed Hyman is still looking for answers to the big questions. He recommends a book by the world-renowned, visionary physicist, Stephen Hawking that tackles them.

---
MCLENNAN: THOUGHT- PROVOKING FINANCE
What really happened in the 2008 financial crisis? How did former Fed Chairman Paul Volcker withstand the onslaught of criticism over his recession-inducing monetary policy? Global portfolio manager, Matthew McLennan found some answers in two recently read books.

[/tab]
[/tabcontent] [/tabs]