Whether you are male or female, everyone worries about running out of retirement savings.  Women worry about becoming bag ladies in their old age and men focus too much on performance numbers, which isn't always the best way to plan for the future.  Our two guests on WEALTHTRACK this week, Mary Beth Franklin, part of our WEALTHTRACK brain trust and a contributing editor for InvestmentNews, and Erin Botsford, founder and CEO of the Botsford Group, will answer a lot of questions about retirement and why women are so different from men in their approach to planning for the so-called "Golden Years".
WEALTHTRACK Episode #1002; Originally Broadcast on July 06, 2013
Listen to the audio only version here:
Mary Beth Franklin & Erin Botsford
Explore This Episode
We have compiled additional information and content related to this episode.
[wptabs mode="horizontal"]
[wptabtitle]Guest Info[/wptabtitle]
[wptabcontent]MARY BETH FRANKLIN
Contributing Editor, InvestmentNews

ERIN BOTSFORD
Founder & CEO, The Botsford Group[/wptabcontent]
[wptabtitle] Newsletter[/wptabtitle]
[wptabcontent]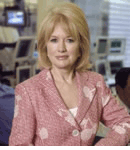 As we prepare to celebrate our nation's independence from the absolute power of a British monarch 237 years ago, Egypt is replacing its elected president, Mohammed Morsi, in part because of his attempts to grab more power for himself and his Muslim Brotherhood backers. For a brief assessment of why Morsi had become so unpopular, listen to this Bloomberg interview with PIMCO CEO, Mohamed El-Erian which aired this afternoon, just before Morsi was forced out by the Egyptian military with the backing of a coalition of government, political and religious leaders. El-Erian, who spent many years at the IMF, is the son of a former Egyptian diplomat.
Egypt is the most dramatic and significant development among a series of market roiling events this week. Unrest there sent prices of West Texas Intermediate Crude to $101.24 a barrel, a 14 month high. Emerging market and so called frontier market stocks have suffered from a variety of adverse reports in recent weeks. China's economy is showing softness. Brazil might be entering a recession. The MSCI Emerging Market Index is in negative territory year-to- date. Problems are also resurfacing in Europe. The resignation of two government ministers in Portugal over austerity measures hit bank stocks hard today as well as the government debt of weaker European countries such as Portugal and Spain.
The U.S. on the other hand is looking like a bulwark of stability and performance. Despite concerns about eventual Federal Reserve "tapering" of its massive bond purchases, U.S. markets are up strongly, with the S&P 500 nearly 13% higher in the first six months of the year.
This week on WEALTHTRACK, we are addressing more personal issues- the financial challenges facing women in retirement. In the last of our two part series on Women, Investing and Retirement, we are looking at specific strategies women can take to achieve financial security and income to last a lifetime. (They also apply to men!)
We have asked two women, who are experts in retirement planning, to share their best thinking on the topic. Mary Beth Franklin is a WEALTHTRACK regular, part of our informal WEALTHTRACK brain trust and the go-to person on all matters regarding social security. She is contributing editor at InvestmentNews, a leading trade publication for financial advisors. For many years she was senior editor at Kiplinger's Personal Finance magazine and editor of its annual retirement income issue.
Erin Botsford is founder and CEO of the award winning financial planning firm, The Botsford Group. She has been named to Barron's magazine list of "The Top 100 Independent Financial Advisors" and "The Top 100 Women Financial Advisors." She is also the author of The Big Retirement Risk: Running Out of Money Before You Run Out of Time, which was published last year.
Have a wonderful July 4th and make the week ahead a profitable and a productive one.
Best regards,
Consuelo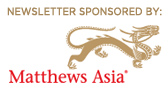 [/wptabcontent]
[wptabtitle]Action Point[/wptabtitle]
[wptabcontent][post-content id=6515 content=yes][/wptabcontent]
[wptabtitle]One Investment[/wptabtitle]
[wptabcontent]
BOTSFORD: INCOME FOCUS
Focus on income not capital appreciation
Buy long-term care insurance
FRANKLIN: SOCIAL SECURITY EDUCATION
Educate yourself
Recommended Tools:

socialsecuritysolutions.com
aarp.org
[/wptabcontent]
[wptabtitle]Transcript[/wptabtitle]
[wptabcontent]This transcript is available to WEALTHTRACK Premium subscribers here.   Alternately, you can purchase and download this transcript safely and securely with your credit card or PayPal account for $4.99. You will need the free Adobe Acrobat Reader (Mac/Win) or Preview (Mac) to view and print the transcript.[/wptabcontent]
[wptabtitle]Bookshelf[/wptabtitle]
[wptabcontent][amazon-product alink="0000FF" bordercolor="000000″ height="240″ tracking_id="wealt-20″]1608322483[/amazon-product][/wptabcontent]
[wptabtitle]Purchase DVD[/wptabtitle]
[wptabcontent]Please check back for availability.[/wptabcontent]
[wptabtitle]Archive[/wptabtitle]
[wptabcontent]There are no archive episodes for these/this guest(s).[/wptabcontent]
[/wptabs]
WEB EXTRA: Money Boot-Camp