5-star fund manager Mary Ellen Stanek explains why she is proud to describe her Baird Core Plus Bond Fund as sleep insurance for investors.

WEALTHTRACK Episode #1514; Originally Broadcast on September 21, 2018
Listen to the audio only version here:

Explore This Episode
We have compiled additional information and content related to this episode.
[tabcontent]
[tab]
MARY ELLEN STANEK
[/tab]
[tab]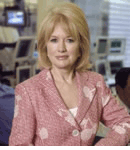 In an income scarce world, where does one go to get higher returns? During the last decade of record low-interest rates, many investment firms chose an unconventional route, launching more than one hundred of what are called  "unconstrained", or as Morningstar categorizes them, non-traditional bond funds.
These funds have much more latitude than traditional bond funds, enabling them to invest in many different types of bonds, derivatives, currencies, some even invest in stocks and go short.  As Morningstar notes "… in a large part, these funds have traded interest-rate risk for credit risk." Morningstar also comments that "… the array of strategies employed by these funds means that the range of outcomes can be vast."
These are exactly the characteristics that this week's WEALTHTRACK guest is avoiding. She is a traditional bond fund manager to the core and proud of it.
We'll be joined by Mary Ellen Stanek, Chief Investment Officer of Baird Advisors and President of the Baird Funds where she oversees more than $65 billion dollars in fixed income assets in addition to equity portfolios.
Since 2000 she, along with her longtime team has been Co-Founder and
Co-Portfolio Manager of several Baird funds, including the flagship Baird Core Plus Fund which is rated five stars by Morningstar and carries its silver medalist analyst rating.  In nominating Core Plus as a finalist for 2016 Fixed-Income Fund Manager of the Year Morningstar noted the fund "… has delivered strong results in a risk-conscious and consistent way, tested by bouts of market stress."
In a recent Wall Street Journal interview Stanek said, "We're not here to be exciting." She'll explain why on this week's show.
If you'd like to watch the show before it airs, it is available to our PREMIUM viewers on our websiteright now.  Also, exclusively online, we'll share some interesting research from Morningstar about how all women bond fund teams have outperformed all men managed ones by a significant margin over the past 15 years. Stanek will share her views on the topic in our online exclusive EXTRA feature.
Plus, a reminder that if you would like to take WEALTHTRACK with you on your commute or travels, you can now find the WEALTHTRACK podcast on TuneIn, Stitcher, and SoundCloud, as well as iTunes. Find out more on the WEALTHTRACK Podcast page.
As always, thank you so much for watching.  Have a great weekend and make the week ahead a profitable and productive one.
Best regards,
Consuelo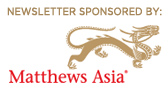 [/tab]
[tab]

MAKE SURE YOU UNDERSTAND YOUR REASON FOR INVESTING
Figure out your investment goals and match your goals with time horizons
Can your investments deliver on your goals?
Can you stick with your investments in down periods?
Periodically review your goals and likelihood of your investments meeting them
[/tab]
[tab]
No Bookshelf titles this episode.
[/tab]
[tab]

CORE BOND CHOICE
Look for:
High-quality fund
Good track record in up & down markets
Low turnover
Low expense ratio
[/tab]
[tab]
No stock mentions in this episode.[/tab]
[tab]
This transcript is available here. More information regarding WEALTHTRACK transcripts can be found here
[/tab]
[tab]This is Mary Ellen Stanek's first appearance on WEALTHTRACK.
[/tab]
[tab]
WOMEN BOND MANAGER OUTPERFORMANCE
All women bond fund teams have outperformed all men managed ones by a significant margin over the past 15 years.  Surprising?  Five-star fund manager Mary Ellen Stanek responds.

Download "
Fund Managers by Gender – Through the Performance Lens
"
[/tab]
[/tabcontent] [/tabs]