Why a slow, steady and contrarian approach wins the investment race over the long haul with Ariel Fund's Founder and Portfolio Manager John Rogers.
WEALTHTRACK Episode #1352; Originally Broadcast on June 14, 2017

Listen to the audio only version here:


Explore This Episode
We have compiled additional information and content related to this episode.
[tabcontent]
[tab]
JOHN ROGERS
Founder, CEO, Chief Investment Officer,
[/tab]
[tab]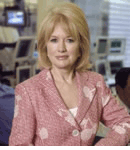 Many mutual funds do not. Over the last fifteen years more than 58% of domestic equity funds were either merged, or liquidated, almost 52% of global/international stock funds disappeared and 49% of fixed income funds did not survive as distinct identities.
Long term survival is especially difficult for the fund managers themselves. The Wall Street Journal's "The Intelligent Investor" columnist and WEALTHTRACK guest, Jason Zweig analyzed the situation recently using numbers from Morningstar.
"Of the 525 U.S. stock mutual funds that existed 30 years ago, 223 still are operating today…" That is a 42% survival rate- but here's the clincher:
"…only six are still run by the same manager." In his analysis of the survivors Zweig identified two key intertwined qualities: stamina and patience. As he wrote, "stamina is the key to success and patience is the key to stamina."
One of those six marathon mutual fund managers is this week's WEALTHTRACK guest. He is John Rogers, Founder, Chairman, CEO and CIO of Ariel Investments, the firm he started in 1983 at the tender age of 24.
From the very beginning, on the masthead of his "Patient Investor" newsletter, Rogers has used the Aesop's fables "Slow and steady wins the race" expression along with the tortoise as the symbol of Ariel's investment approach.
In 1986 he launched the value-oriented Ariel Fund which he manages to this day, now with the help of two colleagues. The fund celebrated its 30th anniversary in November of last year and has delivered 11.5% plus annualized returns since the beginning, beating the S&P 500 by a percentage point a year, matching its mid-small cap value benchmark and placing it in the top 10% of all equity funds.
What's the formula for this investment longevity and success? I asked Rogers to share his market beating approach.
In my EXTRA interview with Rogers, available exclusively on our website, he will explain why he's never used a computer, doesn't use email and insists upon doing his research the old fashioned way. If you'd like to watch the show before the weekend it's available to our PREMIUM viewers right now. You can also find the One Investment picks of our guests and my Action Points there.
Also, if you're looking to take WEALTHTRACK with you on your commute or travels, you can now find the WEALTHTRACK podcast on TuneIn, Stitcher, and SoundCloud, as well as iTunes. Find out more on the WEALTHTRACK Podcast page.
Thank you so much for watching. Have a happy Father's Day, a great weekend and make the week ahead a profitable and a productive one.
Best Regards,
Consuelo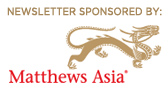 [/tab]
[tab]

ADOPT SOME OF JOHN ROGERS' "SLOW AND STEADY WINS THE RACE" PHILOSOPHY
[/tab]
[tab]
[one_half]

A Random Walk down Wall Street: The Time-tested Strategy for Successful Investing

[/one_half]
[one_half_last]

The New Money Masters
[/one_half_last]
[/tab]
[tab]

GREAT PRIVATE EQUITY FRANCHISE
KKR & Co LP (KKR)
Price: $18.58 on 6/14/17
52-week range: $11.63 – $19.30
[/tab]
[tab]
KKR & Co LP (KKR)
Jones Lang LaSalle Inc (JLL)
CBRE Group Inc (CBG)
Northern Trust Corp (NTRS)
[/tab]
[tab]
WEALTHTRACK PREMIUM subscribers can access your copy here, otherwise this transcript is available here for purchase.
More information regarding WEALTHTRACK transcripts can be found here
[/tab]
[tab]
John Rogers from the WEALTHTRACK archives:
February 20, 2009
If the archive episodes do not appear here, please turn off, or whitelist this site, in your ad blocker extension.
[/tab]
[tab]
TECH BOYCOTT
Ariel Investments' Founder and CEO, John Rogers is one of only six portfolio managers who have run the same mutual fund for more than 30 years and one of very few who has beaten the market in the process. But that's not the only characteristic that sets him apart. He has also never used email at work and never operated a computer.

[/tab]
[/tabcontent] [/tabs]