The evolution of socially responsible investing. Its meaning and performance, with industry pioneers, Christina Alfandary and John Streur.
WEALTHTRACK Episode #1413; Originally Broadcast on September 15, 2017

Listen to the audio only version here:


Explore This Episode
We have compiled additional information and content related to this episode.
[tabcontent]
[tab]

[one-half]
CHRISTINA ALFANDARY
Managing Director,
ESG and Sustainable Investments, Gabelli Funds
[/one-half]
[one-half last]
JOHN STREUR
President and CEO,
Calvert Research and Management
[/one-half]
[/tab]
[tab]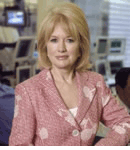 Socially responsible investing has come a long way since the early days of excluding so called "vice stocks" from a portfolio.  Guns, alcohol, tobacco and gambling were the original sin industries and the decision to avoid them was a values-based call, not a financial one. Over the years Environmental, Social and Governance causes
– ESG for short – were added to the list.  What was an exclusionary strategy became an inclusionary one.  Instead of eliminating companies based on their industry, socially responsible investors started to look for companies that were proactive in their fields. Instead of avoiding companies that do harm they sought out companies that do good.
On the environment, for instance: being more energy efficient, and managing their emissions, water resources and waste..
In social issues: improving product and employee safety, being more family friendly and diversifying their workforce and management.
In governance: having an independent Board of Directors, board diversity, high ethical standards throughout the corporate culture, and business and policy transparency.
Financial performance is now considered to be a key factor.  And with a multi-year track record, Socially Responsible Investing (SRI), has proven its competitiveness. One example is the Calvert U.S. Large Cap Core Responsible Index which has beaten its Russell 1000 benchmark over multi-year periods.
Joining us on WEALTHTRACK this week are two seasoned practitioners of socially responsible investing, with firms who have used the approach for decades.
Christina Alfandary is Managing Director of ESG and Sustainable Investments at GAMCO Asset Management, which has a 30 year track record of advising clients on the discipline.  Among her responsibilities is advising the firm's analysts and portfolio managers on ESG investing, including the Gabelli ESG fund.
We'll also hear from John Streur, President and CEO of Calvert Research and Management, a pioneer in responsible and sustainable investing and the parent company of the Calvert Funds, which now offers both active and passive SRI Strategies.  Founded in 1976 specifically as socially responsible investors, more recently Calvert was a founder of the United Nations Principles for Responsible Investment, which now has 1700 large investors participating, representing more than $70 trillion in global assets.
What drew Alfandary and Streur to values-based investing to begin with? You'll find an EXTRA interview with their answers exclusively on our website.  Plus a reminder, WEALTHTRACK is available on a YouTube Channel.  So if you are unable to join us for the show on television, you can watch it on WealthTrack.com, or by subscribing to our YouTube Channel.
Thank you for watching.  Have a great weekend and make the week ahead a profitable and productive one.
Best Regards,
Consuelo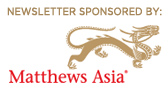 [/tab]
[tab]

CONSIDER INVESTING IN A SOCIALLY RESPONSIBLE FUND, EITHER ACTIVELY MANAGED OR PASSIVE
U.S. Socially Responsible Investments in 2016
$8.72 Trillion
MORNINGSTAR FAVORITES
Calvert Funds
Parnassus Funds
Parnassus Fund (PARNX)
Large growth fund
Strong long-term track record
[/tab]
[tab]
No Bookshelf titles this week.
[/tab]
[tab]

ALFANDARY: SUSTAINABILITY LEADER
Danone SA ADR (DANOY)
Price: $16.18 on 9/13/17
52-week range: $12.21 – $17.10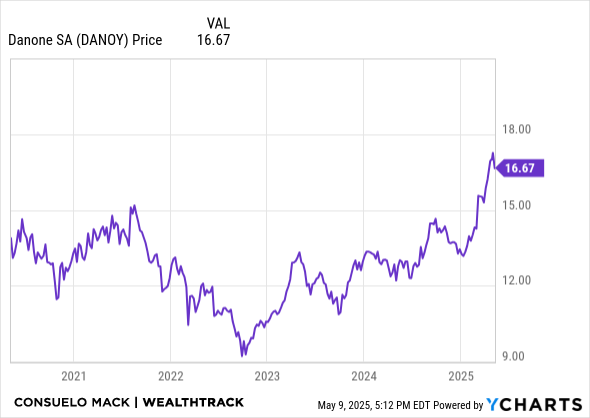 STREUR: RESPONSIBLE EMERGING MARKETS EXPOSURE
Unilever NV ADR (UN)
Price: $59.97 on 9/13/17
52-week range: $38.41 – $60.90
[/tab]
[tab]
Johnson Controls International PLC (JCI)

[/tab]
[tab]
WEALTHTRACK PREMIUM subscribers can access your copy here, otherwise this transcript is available here for purchase.
More information regarding WEALTHTRACK transcripts can be found here
[/tab]
[tab]This is the first appearance of these guests on WEALTHTRACK
[/tab]
[tab]
SRI ATTRACTION
Socially Responsible Investing (SRI)has become much more mainstream in recent years, but when Gabelli's Christina Alfandary and Calvert's John Streur got involved it was still a small niche. They each explain what drew them to the values based approach.
[/tab]
[/tabcontent] [/tabs]