Small Cap value investor, Charlie Dreifus on why value has been badly lagging growth.

WEALTHTRACK Episode #1507; Originally Broadcast on August 03, 2018
Listen to the audio only version here:

Explore This Episode
We have compiled additional information and content related to this episode.
[tabcontent]
[tab]
CHARLIE DREIFUS
[/tab]
[tab]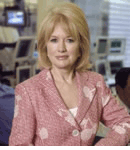 Newsletter available soon.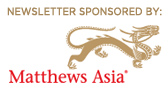 [/tab]
[tab]

DE-RISK AT LEAST A PORTION OF YOUR PORTFOLIO
Review your portfolio
Faster growing but lesser quality stocks are usually more vulnerable in a market correction
Bond issues graded less than investment grade can be as volatile as stocks
De-risking can hurt performance in bull markets but can cushion losses in bear markets
[/tab]
[tab]
No Bookshelf titles this week.
[/tab]
[tab]

TIME TO DE-RISK
Buy a balanced fund with equities & high-quality bonds
Vanguard Wellesley Income (VWINX)
Price: $26.38
52-week range: $25.79 – $27.36

[/tab]
[tab]
Cooper Tire & Rubber Co (CTB)

Winnebago Industries Inc (WGO)

[/tab]
[tab]
This transcript is available here. More information regarding WEALTHTRACK transcripts can be found here
[/tab]
[tab]Charlie Dreifus from the WEALTHTRACK Archives:

If the archive episodes do not appear here, please turn off, or whitelist this site, in your ad blocker extension.
[/tab]
[tab]
PRINCIPLED ACCOUNTING
Royce Special Equity Fund's legendary value manager Charlie Dreifus is known for his deep dive accounting, going through company finances with a fine tooth comb to identify financial weaknesses and strengths.  It's a skill and passion he learned from his mentor, award-winning accounting professor Abraham "Abe" Briloff, a renowned forensic accountant known for exposing accounting chicanery in columns for Barron's.  Dreifus is determined to keep the Briloff legacy alive.

[/tab]
[/tabcontent] [/tabs]