The investment sea change. Value is out, growth is in and passive keeps beating active. Financial thought leaders James Grant and Jason Zweig weigh in.
WEALTHTRACK Episode #1517; Originally Broadcast on October 12, 2018
Listen to the audio only version here:


Explore This Episode
We have compiled additional information and content related to this episode.
JAMES GRANT
JASON ZWEIG
"The Intelligent Investor" Columnist,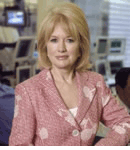 Newsletter available soon.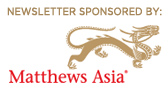 STICK WITH YOUR INVESTMENT GAME PLAN AND DON'T TRY TO TIME THE MARKET
The Forgotten Depression: 1921: The Crash That Cured Itself


Your Money and Your Brain: How the New Science of Neuroeconomics Can Help Make You Rich
GRANT: GOOD TIME FOR GOLD
– The antidote to central bank policies
– Appropriate for every portfolio
ZWEIG: PSYCHOLOGICAL COMFORT
– Own tax-free cash equivalents
– Municipal Money Market funds:
Vanguard Municipal Money Market (VMSXX)
No stock mentions in this episode.
This transcript is available here
. More information regarding
WEALTHTRACK
transcripts can be found
here
Archive episodes available soon.
Jason Zweig from the
WEALTHTRACK
Archives:
James Grant from the WEALTHTRACK Archives:
If the archive episodes do not appear here, please turn off, or whitelist this site, in your ad blocker extension.
ENLIGHTENING LITERATURE
Highly respected journalists and Financial Thought Leaders, James Grant and Jason Zweig each share a recently read book which has expanded their knowledge and perspective.


Tagged with: episode_1517