[box type="shadow"]
One of the biggest stories of 2018 was the economic and political transformation underway in China, the world's second-largest economy and until recently its primary growth engine. What happens in China matters. We are revisiting our recent exclusive interview with Matthews Asia investment pioneer Mark Headley. Watch it again here.
[/box]
NEW THIS WEEK…
Chinese small company stocks are an undiscovered asset with enormous potential. Tiffany Hsiao, the lead portfolio manager of the category and market beating Matthews China Small Companies fund explains the attraction.

WEALTHTRACK Episode #1958; Originally published on December 28, 2018
Listen to the audio only version here:


Explore This Episode
We have compiled additional information and content related to this episode.
[tabcontainer] [tabtext]Guest Info[/tabtext] [tabtext]Newsletter[/tabtext] [tabtext]Stock Mentions[/tabtext][tabtext]Video Archive[/tabtext][/tabcontainer]
[tabcontent]
[tab]
TIFFANY HSIAO
[/tab]
[tab]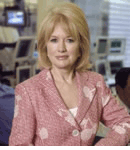 "We still strongly believe that we are not on a path to recession." That was a recent update on the U.S. from Ed Hyman's team after he appeared for his 14th exclusive annual outlook on WEALTHTRACK over the last two weeks. The title of that report was "Yet Another Tone Change" and Hyman's group announced they were "trimming our 2019 real GDP forecast from +2.0% to +1.75%…," the third trimming of their forecast in just two months.
The reductions are based on the econometric model they have developed over the past decade to forecast US real GDP (ex-inflation). The model's primary drivers are interest rates, oil, Consumer Net Worth, which has weakened and the BAA Spread, which has widened.
On WEALTHTRACK over the last two weeks, Hyman, ranked #1 Wall Street economist by Institutional Investorfor a record 38 years, and leading global value manager, Matthew McLennan of First Eagle Investment Management discussed the fact that global growth was slowing. One of the main topics of their conversation was China, where growth is indeed decelerating and the Chinese government is in stimulus mode to prevent it from worsening. Of note, the Shanghai Composite entered a bear market (a decline of 20% or more from recent peaks) long before the NASDAQ did here.
These declines have created opportunities for investors. One of the most overlooked asset classes in China is its small company stock universe which has over 4,000 companies in it, many still founder-led and paying generous dividends.
That information comes to us courtesy of one of the top mutual fund managers in the field, which is available this week as a podcast on our website wealthtrack.com.
Tiffany Hsiao is Portfolio Manager at Asia mutual fund pioneer, Matthews Asia. Hsiao has led the team at Matthews China Small Companies fund since 2015 and has delivered 9% annualized returns over the last 3 years while the MSCI China Small Cap Index has been flat.
The transformations occurring in China are game changing, so for the final WEALTHTRACK of 2018 we are revisiting one of our exclusive interviews, conducted just a few months ago with Mark Headley, Chairman of the Board of Matthews Asia. Prior to retiring from the firm in 2016, he had been CEO, Chief Investment Officer and portfolio manager since 1996, having started six months after the firm's launch.
Among his many duties was 17 years as lead portfolio manager of the firm's flagship Pacific Tiger fund, and portfolio manager with Matthews Korea, Japan, India and China funds.
The oldest and largest China fund is Matthews Chinawhich has delivered average annualized returns of nearly 10% since its inception 20 plus years ago, handily beating its benchmark.
In a wide-ranging conversation we discussed why he thinks U.S. trade policy with China is "nuts" and why he is deeply concerned about President Xi Jinping's Mao-like  consolidation of power, as well as his aggressive foreign policy.
Now that Headley has retired from Matthews and become an independent director what's his plan? He will discuss the next chapter in our EXTRA web exclusive on wealthtrack.com.
Plus a reminder, if you would like to take WEALTHTRACKwith you on your commute or travels, you can now find the WEALTHTRACK podcast on TuneIn, Stitcher, and SoundCloud, as well as iTunes. Find out more on the WEALTHTRACK Podcast page.
Thank you for taking time out of your busy schedules to watch us in 2018. We truly appreciate your ongoing interest and support. We wish you the happiest of New Year's holidays and look forward to helping you make the year ahead a profitable and productive one!
Best regards,
Consuelo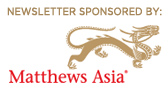 [/tab]
[tab]
Kingdee International Software Group Co. HKG: 0268
Silergy Corp TPE: 6415
Innovent Biologics, Inc HKG: 1801
Beigene Ltd NASDAQ: BGNE
Celgene Corporation NASDAQ: CELG
[/tab]
[tab]The topic of China from the WEALTHTRACK Archives:


If the archive episodes do not appear here, please turn off, or whitelist this site, in your ad blocker extension.
[/tab]
[/tabcontent] [/tabs]