Russia's brutal, unprovoked assault on Ukraine is dominating the news headlines, but so far its market impact has been short-lived. ClearBridge Investment strategist Jeff Schulze says what really matters to the markets in the direction of the economy and Federal Reserve policy. According to his proprietary Recession Risk Dashboard, the vast majority of his twelve key indicators remain positive. 
Listen to the audio-only version:
JEFFREY SCHULZE
Director, Investment Strategist
---
LEARN MORE…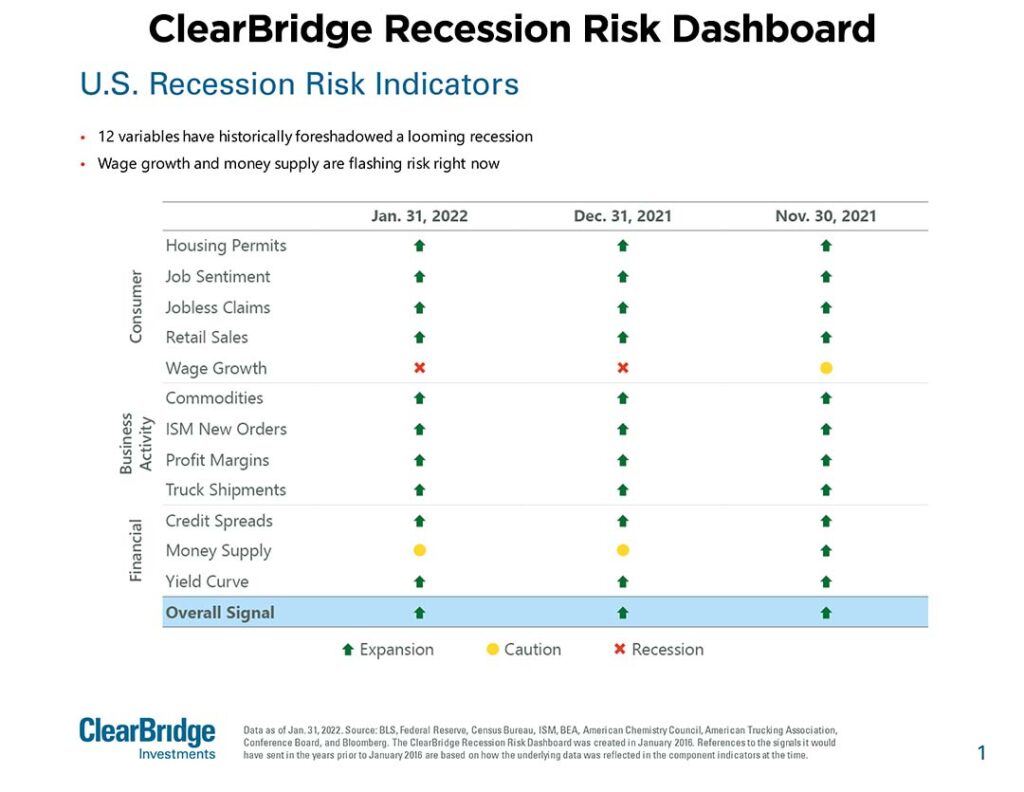 ---
ONE INVESTMENT
SCHULZE: REBALANCE OVERSEAS
Most American investors are overweight domestic equities
International markets are undervalued and poised for rebound
Developed markets in particular
---
ARCHIVES
Jeffrey Schulze from the WEALTHTRACK Archives:
---
It's the first week of the winter fundraising season for Public Television, so we are revisiting a recent popular interview from Christine Benz.  Morningstar's personal finance guru says rising inflation, interest rates, early retirements, and expensive markets call for some fundamental changes in retirement planning. Watch the episode again here.