In a WEALTHTRACK Exclusive, Treasury Bond manager Robert Kessler warns of recession ahead & which U.S. Treasury securities are the purest play on Federal Reserve interest rate policies.

WEALTHTRACK Episode #1541; Originally Broadcast on March 29, 2019
Listen to the audio only version here:


[learn_more caption="Click Here To Learn More"]
Kessler Investment Advisors' President Eric Hickman shares two articles he wrote explaining the kind of leverage strategies the firm uses in its managed Treasury portfolios.
[one_half]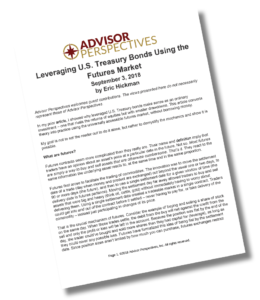 Download the article [.pdf]
[/one_half]
---
[one_half_last]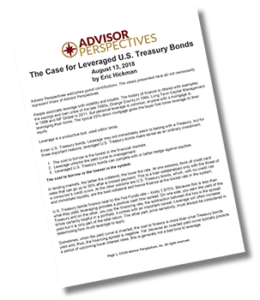 [/one_half_last] Download the article [.pdf]
---
[/learn_more]
Explore This Episode
We have compiled additional information and content related to this episode.
[tabcontent]
[tab]
ROBERT KESSLER
[/tab]
[tab]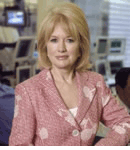 Yields on government bonds are falling across the globe. The yields on the benchmark 10-year bond in both Germany and Japan are negative for the first time in a couple of years. As this morning's The Wall Street Journalpointed out the ECB, the European Central Bank, already announced it would hold its short-term rates below zero at least through December.
Here in the U.S., where economic growth is stronger, the Fed reconfirmed that it is on hold. As Federal Reserve Chairman Jerome Powell put it after the Fed's policy setting meeting last week: "The U.S. economy is in a good place and we will use our monetary policy tools to keep it there."  And in case you had any doubts about the Fed's intent he added: "It may be some time before the outlook for jobs and inflation calls clearly for a change in policy."
The futures markets however are betting on a change in policy toward more easing. The Federal-Funds futures were recently pricing in a 40% chance of one rate cut this year, an expectation several Fed officials were quick to dismiss.
The bond market is signaling possible trouble ahead.  For the first time since 2007 long-term interest rates, as measured by the yield on the 10-year Treasury note fell below short-term rates, as measured by the yield on 3-month Treasury bills.  Known as an inverted yield curve it is considered to be a reliable indicator of recession. As James Mackintosh reported in his Streetwise column this week, it "…is the best forecasting tool for recessions, having inverted before each of the last seven recessions as measured by the National Bureau of Economic Research." Mackintosh also points out that in the past the yield curve has inverted without being followed by a recession and there is no accurate way to time one.
This week's WEALTHTRACK exclusive guest has long been warning of subpar economic growth globally and the risks inherent in this recovery. He has spoken about them numerous times on WEALTHTRACK.  Back by popular demand is Robert Kessler, Founder and CEO of Kessler Investment Advisors, a manager of fixed-income portfolios with a specialty in U.S. Treasuries for institutions and high net worth individuals around the globe.
Kessler is now telling clients that there is a recession dead ahead but his silver lining is that it provides an unusual investment opportunity.
If you'd like to watch any of our programs in advance of their official broadcast they are available to our PREMIUMviewers on our website about 24 hours before. You'll also find the EXTRA interview with Robert Kessler about how important his globe-trotting habits are to his investment decisions.
Thank you for watching.  Have a great weekend and make the week ahead a profitable and a productive one.
Best regards,
Consuelo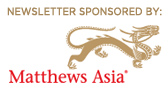 [/tab]
[tab]

OWN SOME U.S. TREASURIES
Safe haven asset class in recession eras
U.S. rates higher than other developed markets
Longer maturity = more dramatic price moves
Every 1% decline in yield:
– 2-yr Treasury note value + 1.9%
– 10-yr Treasury note value + 8.6%
– 30-yr Treasury bond value +19.1%
[/tab]
[tab]
No Bookshelf titles this week.
[/tab]
[tab]

PUREST FED PLAY
Buy 2-Year U.S. Treasury securities
Most sensitive yields to Federal Reserve policy changes
Unusual money-making opportunity
[/tab]
[tab]
No stock mentions in this episode.[/tab]
[tab]
This transcript is available here. More information regarding WEALTHTRACK transcripts can be found here
[/tab]
[tab]Robert Kessler from the WEALTHTRACK Archives:
If the archive episodes do not appear here, please turn off, or whitelist this site, in your ad blocker extension.
[/tab]
[tab]
INVESTMENT TRAVEL
Investment manager Robert Kessler specializes in managed U.S. Treasury portfolios but he has clients all over the world. A seasoned globe trotter he believes travel translates into better investing.

[/tab]
[/tabcontent] [/tabs]