An an exclusive interview, Wall Street's number one ranked strategist, Cornerstone Macro's François Trahan makes a stunning call. The bull market is almost over and it's time to get defensive.

WEALTHTRACK Episode #1326; Originally Broadcast on December 16, 2016
Listen to the audio only version here:
Explore This Episode
We have compiled additional information and content related to this episode.
[tabcontent]
[tab]
FRANÇOIS TRAHAN
Head of Portfolio Strategy,
Cornerstone Macro
[/tab]
[tab]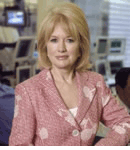 The U.S. has been the place to be for investors this year, even more so after the election of Donald Trump as President. Since November 8th, U.S. stock markets have been on a tear, reaching new records and extending their lead over international markets by a substantial margin.
As a recent Wall Street Journal headline put it: "The global dominance of U.S. stocks has been boosted by the post-election rally", as well as the strength of the U.S. dollar, which has also been appreciating rapidly against other currencies. It hit a 14 year high Thursday against a basket of currencies. The market capitalization of U.S. stocks reached over $25 trillion in December, comprising more than 40% of the world's stock market value, levels not seen since 2006.
No other country comes even close. Despite rapid gains in China's stock market size and value, it still has less than a 10% share of global market value.
With low unemployment, corporate profits expected to pick up and stimulus anticipated from infrastructure spending, corporate tax cuts and regulatory roll backs more investors are jumping on the bullish bandwagon. Even the Federal Reserve acknowledges that economic conditions have improved significantly enough to allow it to boost interest rates this week, for only the second time in a decade. The way things are going, Fed Chairwoman Janet Yellen expects to raise interest rates another three times next year, in 25 basis points, or a quarter of a percentage point  increments.
Improving conditions and this positive outlook are why the message from this week's guest is such a stunner.
In a WEALTHTRACK exclusive, Wall Street's top ranked investment strategist is saying it's time to put on the brakes and get much more defensive!
He is François Trahan, Co-Founder, Partner and head of the Portfolio Strategy team at Cornerstone Macro, an independent macro research, policy and strategy firm he and his partners launched in 2013.
Trahan was recently inducted into the All-America Research Team Hall of Fame by Institutional Investor magazine, having been ranked the number one portfolio strategist for 10 of the past 11 years by institutional investors.
Up until recently Trahan was correctly bullish on the US stock market, as he has been for well over a year.
No more. He is adamantly telling clients that this rally should be sold. He will explain what has changed.
If you'd like to see the show before it airs, it is available to our PREMIUM subscribers right now.  We also have an EXTRA interview with Trahan about what he describes as investing's great mystery. Intrigued?
Plus, WEALTHTRACK is available on our YouTube Channel.  So if you are unable to join us for the show on television, you can watch it on our website, WealthTrack.com, or by subscribing to our YouTube Channel.
Thanks for watching! Have a great weekend and make the week ahead a profitable and a productive one.
Best regards,
Consuelo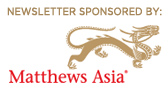 [/tab]
[tab]

Consider adding some TIPS, or treasury inflation protected securities to your portfolio
[/tab]
The Era of Uncertainty: Global Investment Strategies for Inflation, Deflation, and the Middle Ground

[/tab]
[tab]

TIMELY CHOICES
Long Term: Own growth stocks for a slow growth world
Short Term: Own U.S. Treasuries for his forecasted economic slowdown in 2017
[/tab]
[tab]No stock mentions in this episode.[/tab]
[tab]
WEALTHTRACK PREMIUM subscribers can access your copy here, otherwise this transcript is available here for purchase.
More information regarding WEALTHTRACK transcripts can be found here
[/tab]
[tab]. François Trahan from the WEALTHTRACK Archives:

[/tab]
[tab]
INVESTMENT MYSTERY
When Cornerstone Macro's Francois Trahan was inducted into the Institutional Investor All-America Research Team Hall of Fame this year for being ranked Wall Street's number one portfolio strategist for ten of the last eleven years by institutional investors, he told the magazine "if I could have done it again, I would have wanted to know more about history and psychology- behavioral finance." We asked him about one of investing's great mysteries.

[/tab]
[/tabcontent] [/tabs]