A rare interview with Cornerstone Macro's Investment Strategist, François Trahan, who has once again been named the number one ranked strategist on Wall Street by Institutional Investor magazine, as he has been for eight of the last ten years. Trahan has been a stock market bull since the fall of 2011, Still Bullish when the recovery and the markets looked very dicey. Since then he has stuck to his guns and the market has proven him right. What's his view now? Despite faltering growth in much of the world, rising geopolitical risks and the U.S. stock markets regularly flirting with record highs, he says the U.S. bull market still has several years to run. He'll explain why.
WEALTHTRACK Episode #1116; Originally Broadcast on October 10, 2014
Explore This Episode
Listen to the audio only version here:
François Trahan
We have compiled additional information and content related to this episode.
[tabcontent]
[tab]
FRANÇOIS TRAHAN
Founding Partner & Investment Strategist, 
Cornerstone Macro
[/tab]
[tab]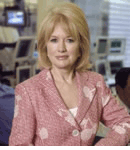 This week we have a rare interview with Wall Street's number one investment strategist, Francois Trahan of Cornerstone Macro. Trahan was just voted to the top spot for the 8th time in 10 years by institutional investors, who are surveyed annually by Institutional Investor magazine. It is a coveted recognition.
The reason I am so enthusiastic about having him on this week is because the bears are starting to come out in force and he is long term bullish, and I mean really bullish, even in the face of recent events. (He turned positive on the U.S. market in 2011, a very good call.) As he told me, the world's problems i.e., Europe's and China's are America's opportunities.
While just about everyone else is wringing their hands about Europe, Germany's industrial production just suffered a big decline, Trahan says the Eurozone's woes are keeping interest rates low and that's helping the U.S. consumer. As he points out, we are a massively consumer driven economy. China's slowdown is depressing commodity prices, another big plus for the American economy and consumer. U.S crude, measured by West Texas Intermediate oil just entered a bear market today with a 20% decline from its June peak.
After a big rally earlier this week, the markets reversed direction on global growth worries on Thursday. Trahan has been predicting we will hit a soft patch this quarter with some challenging economic data that will rattle the markets. It's happening already. He views downside volatility as an entry point and likens the current situation to 1996 when Alan Greenspan's made his famous "irrational exuberance" remarks. A whopper of a four year bull market followed.
I don't want to spoil the interview for you, but if you want to hear the other side, the bullish U.S. market case, this is the WEALTHTRACK for you.
If you missed last week's interview with leading economist Nancy Lazar, Trahan's co-founder and partner at Cornerstone Macro you can see it on our website, www.wealthtrack.com .
For those of you who would like to see our program 48 hours in advance of broadcast, you can subscribe to our WEALTHTRACK PREMIUMsubscription service on the website.
Enjoy your weekend and make the week ahead a profitable and productive one.
Best regards,
Consuelo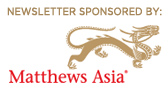 [/tab]
[tab]

INVEST IN DIVIDEND PAYING STOCKS
DIVIDEND CONTRIBUTION TO TOTAL RETURN OF S&P 500
Percent of Total Return
77.4% in 1970s
27% in 2000s
MORNINGSTAR DIVIDEND FUND FAVORITE
Vanguard Dividend Appreciation ETF (VIG)

BIGGEST AND OLDEST UTILITY STOCK ETF
Utilities Select Sector SPDR ETF (XLU)

[/tab]
[tab]
No Bookshelf titles this week.
[/tab]
[tab]

MOST COMPELLING TRADE
PowerShares DB US Dollar Bullish ETF (UUP)
Price: $22.68 on 10/8
52-week range: $21.14 – $23.08

PowerShares DB Gold Short ETN (DGZ)
Price: $15.23 on 10/8
52-week range: $13.52 – $15.96

[/tab]
[tab]
iShares Core S&P Mid-Cap (IJH)

[/tab]
[tab]
PREMIUM subscribers have access to this transcript here.
You can also purchase and download this transcript safely and securely with your credit card or PayPal account for $4.99. You will need the free Adobe Acrobat Reader (Mac/Win) or Preview (Mac) to view and print the transcript.
[/tab]
[tab]
[post-content id=7601 show_title="true" show_date="true" show_excerpt="true" show_image="true" ]
[post-content id=2354 show_title="true" show_date="true" show_excerpt="true" show_image="true" ]
Additional appearances by François Trahan from the WEALTHTRACK archives
[/tab]
[tab]
CREATING A CULTURE
In 2013 Wall Street's number one ranked investment strategist, François Trahan joined several other former colleagues to launch Cornerstone Macro, a new investment firm specializing in macroeconomics, investment strategy and political research.  In a rare television interview we asked Trahan about the best part of starting a new firm.

[/tab]
[/tabcontent] [/tabs]